Buck Bantam 285 Folding Pocket Knife Review 
"An Inexpensive Hunting Knife…"
---
This post contains affiliate links, meaning, at no additional cost to you, I will earn compensation if you click through and make a purchase. Thank you.  -Koda Moon
---
Hunting is an expensive hobby, there's no doubt about that. Everything from equipment, to ammunition, to licenses…
Luckily, not every aspect of this sport has to lighten your wallet. Of course, I'm talking about your hunting knife.
It is possible to own a hunting folder for very reasonable price nowadays, and that's exactly what this review is about.
  SUMMARY 
The Buck Bantam 285 is a long, thin and lightweight folding hunting knife. It's also a value folder that won't break the bank.
This folder sports a blade made from 420HC steel and a handle made from GFN, or glass filled nylon.
It also has a one-handed thumbstud opening, strong lockback design and generously-sized lanyard hole.
  WHO IT'S FOR?
The 285 Bantam's appropriate for avid hunters, fishers, hikers and outdoorsman of all types…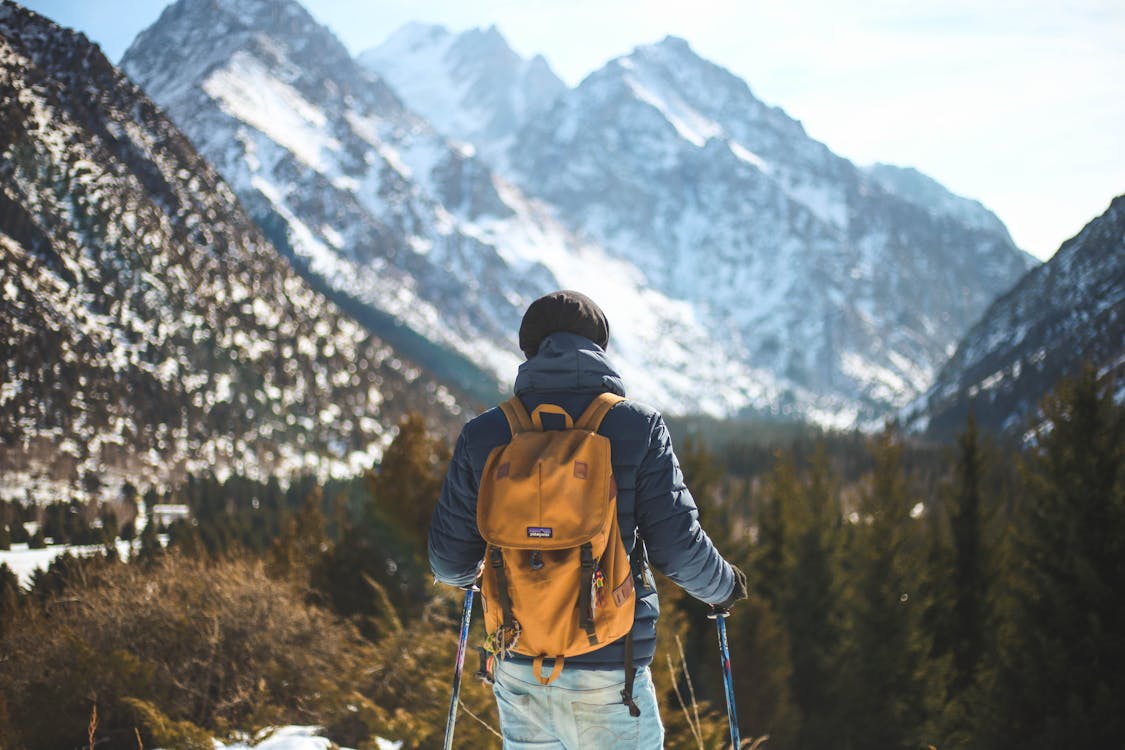 If you're none of these things, but rather just someone who's looking for an outdoors-y EDC, don't worry, this could still work for you.
  VERDICT 
Sadly, the 285 is not an impressive knife for the price point, at least in my opinion.
It's stiff, cheap-feeling, and tacky-looking. That being said, there are some redeeming qualities to it…
The 285 has an extremely comfortable lock-back release button, a solid pocket clip and an ergonomically friendly handle.
This is certainly not my first choice for a knife of this price point, but I can see why the Bantam has gained such popularity in the hunting world as a cheap reliable folding knife.
SPECS
Blade Length: 3-1/8″
Closed length: 4-3/8″
Open Length: 7-4/8″
Weight: 2.4 oz
Blade Steel: 420HC
Handle Material: GFN
Country: Made in the USA
🗡  
BLADE
The 285 Bantam blade sports a drop-point shape, a swedge and a high hollow grind. It is made of 420HC steel. 
Now, in the overall spectrum of knife steels, 420HC is a pretty low grade steel. That said, it does have its place.
In terms of budget steels, 420HC is actually a pretty damn good choice, especially when it's from Buck. Their heat treat of 420HC is legendary.
This steel is definitely on the softer side, which means it won't hold an edge as long as a lot of other steels will.
On the other hand, being a soft steel, it's incredibly easy to sharpen, and it's also exceptionally tough.
Another area where it shines is corrosion resistance, meaning it's impervious to weather. This is obviously important for a hunting knife.
As for blade shape, the drop point is essentially the jack-of-all-trades blade shape.
It's decent at all tasks yet a master of none. In other words this knife has a well-rounded blade shape, which is ideal for hunting.
One area where this knife does not excel however, is woodwork. This is not a Bushcraft knife.
The high hollow grind simply doesn't allow the blade to bite into the wood the way it needs to. Luckily, deer flesh and hide isn't hard like wood.
HANDLE
The Bantam's handle is long, slender and light as a feather. It's made from GFN, which is a strong and extremely durable handle material.
GFN feels cheap, but it's actually a very cost-effective material. It gives a lot of value for the price. It feels tacky, there's no doubt about that, but it's practical.
One cool thing about this handle is that it comes in a BUNCH of different colors/skins. Buck really took choice and variety into account with this knife.
 

 POCKET CLIP
The pocket clip is one of the more favorable features of this knife.
In terms of functionality, the clip is strong and tight. It's also milled out in the center, which gives it a sharper look in my opinion.
One negative aspect, however, is that the clip is single position only. I'm always a little disappointed when that's the case. This is, however, a removable clip, so that's something.
DEPLOYMENT
Deployment with the 285 bantam is kind of an embarrassment… It's stiff, choppy, unnatural and stubborn. I do not like opening this knife with one hand.
With two hands, however, I'm a little more forgiving towards this knife. I'm still not a fan, but it's at least tolerable with two hands.
  

ERGONOMICS
Buck did a super solid job with the ergos of this knife.
The handle's long, so my big fat sausage fingers wrap nicely around it with room to spare. If my hand fits, you should have no problem.
As far as hotspots, there aren't any major ones that I can feel. As a matter of fact, there aren't even any minor hotspots either. Great job, Buck.
In the Reverse grip, however, the 285 is clearly out of its element. If you try to hammer fist with this knife, you're gonna quickly feel the imbalance.
LOCK  
Now, there's not a whole lot to say about this aspect of the knife. It's a lockback. As you probably already know, lockbacks are incredibly strong.
In my opinion, lockbacks are perfect for hunting knives. They're a bit slow and clunky, but they're hella reliable and uber strong. 
I mean common, When you're outdoors facing the harsh wrath of nature's elements, you want a lock that is strong and reliable above anything else. 
You want to be assured that your lock isn't going to fail on when you're out there, because when you're in the middle of nowhere in the woods, a really bad cut could spell the end of you.
That's a bit morbid I guess, but I'm just being honest…
All things considered though, you can't go wrong with the lockback on this knife.
The lock up is solid. No blade play in any direction, which very impressive for a knife of this price point.
 On top of that, the release bar button is soft as butter. See, these are those redeeming qualities I was talking about earlier… 
But yes, the lock bar on this knife is actually even softer on the thumb and easier to push than my Buck 110 folding hunter. Surprising, I know.
 

FAVORITE FEATURES

 
  Soft-as-Butter Lock Back Button Release 
 Handle Comes in Many Colors
  Satisfying *Snap* when Blade Locks

 

LEAST FAVORITE FEATURES

 
 Cheap Fit and Finish
 Single Position Pocket Clip Only 
One Handed Deployment Sucks 
MY TOP 3 ALTERNATIVES  
If you're interested in a hunting knife, but aren't sure about the Buck Bantam 285, there are some good alternatives.
1. The Buck 110 Folding Hunter
(Check out my review for the Buck 110 here.)
2. The Gerber ORDER
(Check out my review for the Gerber Order here.)
3. The Gerber Air Ranger 
(Check out my review for the Gerber Air Ranger here.)
I've chosen each of these three knives because of their similarity in size, function and style to the Buck Bantam 285.
That said, each of these three knives have their own pros and cons. If you're interested in knowing those, check out my reviews for them above.
🏁  
CONCLUSION  
I think I've made it apparent this knife isn't perfect. It certainly isn't my cup of tea… However, I have to admit that it's not all bad.
It's pretty much what you'd expect from an inexpensive hunting knife. 
It's not fast, it's jerky and it doesn't exactly scream high-quality knife with its lackluster fit and finish… BUT…
It might still be considered worth buying if you're looking for a few specific features.
If you're looking for a cost-friendly hunting knife that has a forgiving lock back button, this isn't a bad choice.
If you're also insistent on a lockback for the strength and extra safety it provides, this also isn't a bad choice.
At the end of the day, I could take this knife or leave it…
For the time being though, I will continue to use it and put some mileage on it, because every knife deserves a home… 
---
NOTE: Please familiarize yourself with the appropriate state and local regulations by contacting your local police dept., legal counsel and/or attorney general's office. You, as the buyer, not pocketknifeninja.com, are responsible to understand your local, state, and federal laws before placing an order.
---
Track: Sub Urban – Cradles [NCS Release] Music provided by NoCopyrightSounds. Watch: https://youtu.be/Hn4sfC2PbhI Free Download / Stream: http://ncs.io/CradlesYO
---
Knife addict & aficionado.
A pocket knife enthusiast by day and a writer by night
Author of blog Pocket Knife Ninja