CRKT Fire Spark 1050 – Folding Pocket Knife Review
"A

Soldier

of a Knife"
---
*This post contains affiliate links, meaning, at no additional cost to you, I will earn compensation if you click through and make a purchase. Thank you! -Koda Moon
---
I could sum up this review in 4 words…
B-B-B-BAD TO THE BONE.
The CRKT Fire Spark  looks like something a Navy SEAL would whip out after rappelling down a chopper mid-reconnaissance mission…
It just gives off a kind of smoldering intensity, one that distinguishes it from your typical every day pocket knife. In other words, it's definitely not that small non-threatening blade you would casually pull out somewhere like the office.

   SUMMARY 
The CRKT Fire Spark is an impressive heavy-duty tactical EDC knife. First and foremost, it was uniquely designed to be used primarily for law enforcement and military purposes.
It's a long, sleek and intimidating EDC knife that delivers in all areas. It offers exceptional value for its price point. It has a complex LAWKS safety system, an impressive deployment mechanism, and an surpisingly stylish design.
In short, it's a very serious knife designed to serve a more specialized purpose than just your typical every day carry. That being said, something that impressed me about this knife was its dual purposefulness.
It also makes a fine all-purpose sport/work knife suitable for those knife heads who prefer to carry around a bigger, badder and bolder EDC.
   WHO IT'S FOR? 
While the Fire Spark IS a knife designed with tactical purposes in mind first and foremost, nothing is stopping it from also potentially serving as a relatively simple yet super effective EDC.
If you're not a cop or in the military and you're still pondering whether or not you should incorporate this knife into your EDC rotation, that's OK… I'm not a cop or in the military, and I can confidently categorize this is one of my favorite tactical EDCs.
All things considered, this is a serious knife suitable for anyone who wants a high-quality tactical folder with a large blade, fast deployment and lots of practicality.
One thing you ought to keep in mind, however, is that

this is not a beginner's knife…
This isn't the kind of knife you wanna go playing around with if you don't know what you're doing. I certainly wouldn't hand it to someone who I knew was not an experience knife person
  VERDICT 
Being a military and law enforcement style knife, I had high expectations for this thing right off the bat. I was determined to break this knife down and demonstrate that its perceived value couldn't have been as high as everyone thought. Surprisingly, it held in there every inch of the way.
The Firespark isn't perfect, as no knife is, but it's proven itself beyond worthy in my eyes. It's shown me time and time again that it's capable of overcoming whatever testing obstacles I throw at it.
All things considered, this knife not only talks the talk with it's slick all-black body, but it also walks the walk by effectively functioning as a practical heavy-duty EDC.

1st IMPRESSION 
To say it not so gracefully, this knife looks and feels way more freaking expensive than it actually is. Its long, sleek design just screams that this knife isn't messing around. Seriously though, just looking at this thing I would have guessed that it costs way more than it actually does.
In terms of appropriate skill level, from the moment I got my hands on this knife and deployed it, I knew it was no greenies knife… this thing was for seasoned knife heads only.
The blade on this thing is wicked sharp right out of the box and the overall fit and finish are satisfying. Funny enough, my first impression of this knife was that it looked like an all blacked-out 80's style fighting knife.
I was half expecting a slicked back greaser in a leather jacket named Donnie to jump out and brandish this thing along with his switch-comb… I've seen too many movies.
SPECS
Blade Length: 3.875″ (98.43 mm)
Blade Edge: Plain
Blade Steel: 8Cr14MoV, 58-59 HRC
Blade Thickness: 0.121″ (3.07 mm)
Closed Length: 4.75″ (120.65 mm)
Weight: 5.3 oz
Handle: Aluminum w/G10 Inlay
Overall Length: 8.63″ (219.2 mm)
🗡  
BLADE
The blade on the Fire Spark has a modified tactical spear point, a hollow grind, a non-reflective black oxide coating and a long swedge. 
CRKT did a fine job with the 8Cr14Mov steel on this blade. CRKT's heat treats are on point, and that's evident in the quality of this blade. It sharpens effortlessly and even holds an edge relatively well.
Don't get me wrong, CRKT's 8Cr14Mov isn't a supersteel (by any means) but it's an amazing budget steel that's well worth its weight in value.
8Cr14 is highly comparable to American AUS-8 steel in terms of edge retention, ease of sharpening and corrosion resistance. It's a budget steel I have come to know and trust. I have MANY blades made from this steel, so I PERSONALLY know how much potential it has.
I've been a knife enthusiast (and dare I say expert at the risk of sounding like a doucher) for many years now, and one thing I can't stand is when knife guys are steel snobs. "Oh, yeah, I don't like knives that don't use premium steels." … are you serious…?
Some of the best knives out there, believe it or not, are knives that don't use premium steels. Don't get me wrong, premium steels are great, but not everyone can afford a $300 EDC knife… I mean, money doesn't grow out of the ground.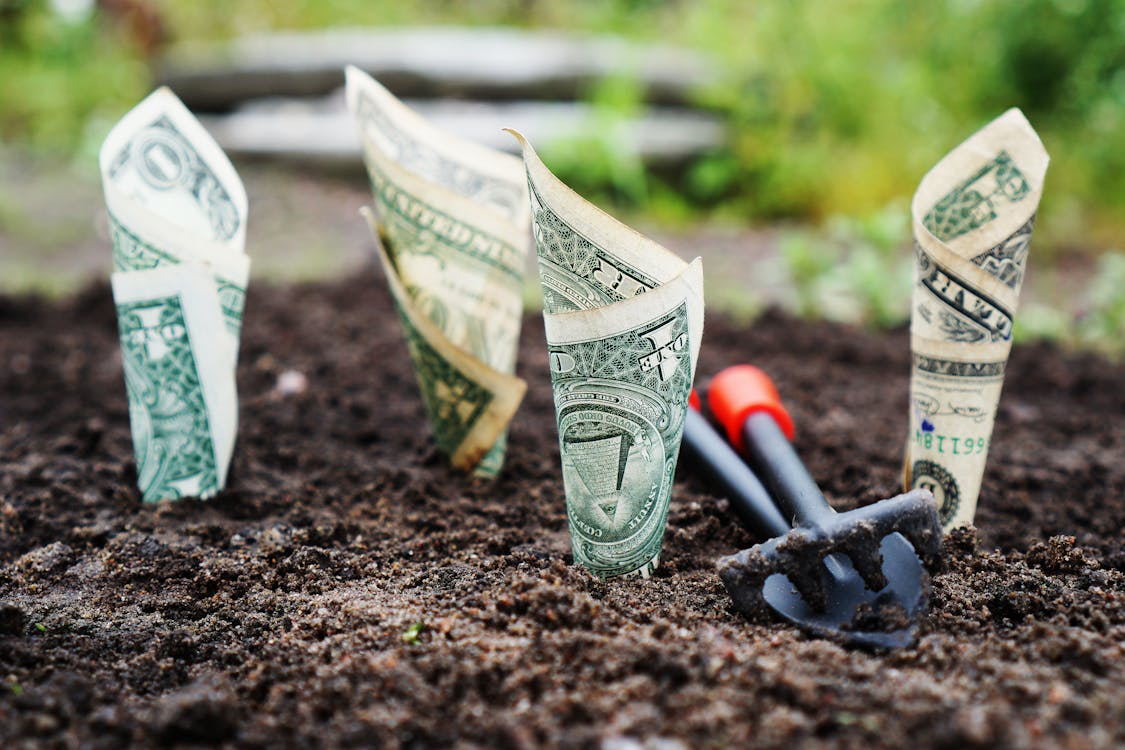 You can still get AMAZING pocket knives for a MUCH MUCH MUCH lower price point. To me, what matters is the VALUE you get for the amount you're paying.
Don't ever let anyone tell you that you can't get an amazing pocket knife for 40, 30, or even 20 dollars. I know they exist because I have several of them!
Sorry… I went on a little rant there… ANYWAY, back to the review! 
The spear point and long swedge make this blade great for penetration. The tip actually pierces thick cardboard boxes more effectively than many of my other spearpoint knives, even some of the more expensive ones.
So, apparently I'm not alone in experiencing this knife as shaving sharp right out of box.
It's a minor detail I suppose, but I'm always impressed when knife companies make sure their blades are consistently being sent out with razor sharp edges. It's just good attention to product detail. Good job, CRKT.
Surprisingly, the high hollow grind on this blade makes it an effective slicer. 
Unlike a drop point, there isn't a lot of 'belly' on this spear-point blade. I'm not gonna lie… because of that fact, I assumed this was gonna be a crappy slicer, but its slicing ability wasn't half bad…
To my pleasant surprise, it was actually pretty smooth, and it didn't drag or get caught up much when I was slicing boxes. That just goes to show that you can't judge a book by it's cover… guess my mom was right.
HANDLE
The Fire Spark sports a four-finger choil handle made with an aluminum frame, G-10 inlays, steel liners and a pocket clip. 
While G-10 is normally exceptionally grippy as a material, these G-10 inlays are really smoothed out, so unfortunately, they don't provide much in the 'grip' department.
In order to compensate for that, however, the handle has four finger choils. Not only do these grooves make holding the knife a delightful experience, but they provide an optimum grip too…
They're positioned just right so that your hand can really dig into them and latch on, kind of like a hawk latches on to its prey using its talons.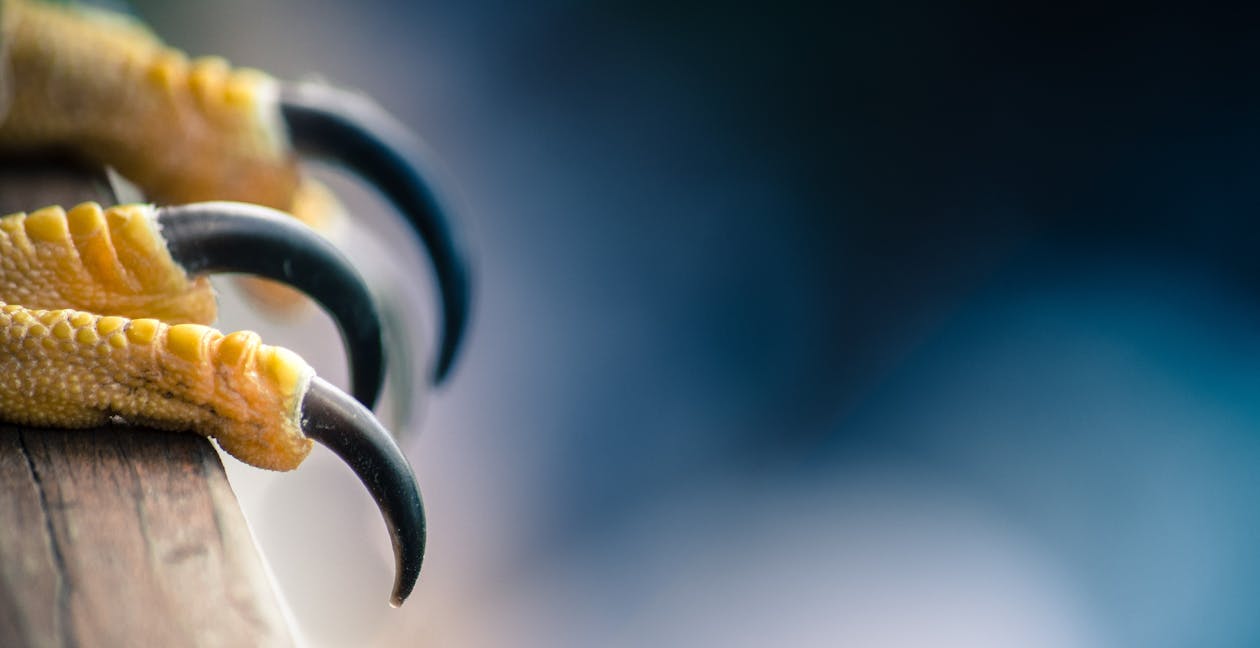 Now that we're on the topic of grip, let's talk jimping: There IS a generous amount of jimping along the top of the handle that continues up into the blade spine.
I've found that (generally) jimping on any handle is usually a hit or miss, but it's definitely a hit in this case. It's not at all obnoxious or over-aggressive, and it serves well the singular purpose of giving your thumb extra traction.
What's cool is that the steel liners run all the way to the end of the knife and form a pretty large lanyard hole. That's right- the liners form the lanyard hole. It's a totally sick design.
Another thing I love about this knife is that the strong steel backspacer extends ALL THE WAY to the butt, which forms a "Skull Cracker", or pointed tip.
As a tactical knife, this is extremely useful, as the butt of a knife can be a BRUTAL weapon if used correctly. I've done knife combat training for Krav Maga for years, and I can confidently say we all underestimate how devastating the butt of a knife can be when it comes in contact with our body.
In an alternate situation, a hardened and pointed knife butt could also be used to shatter a car window in a crash or an emergency. Like I said earlier, this is a very practical kind of knife.
The harsh reality is that sometimes, a few seconds is all it takes to make the difference between life or death…
 I don't mean to scare you, but understanding that fact can make you appreciate something seemingly insignificant like the fact that this knife has a "skull crusher" tip.
 

 POCKET CLIP
This pocket clip is a winner in my opinion. It's a 4-position clip, so that's a good sign right off the bat.
It can be carried tip up or tip down, left and right handed. In terms of how it fits on my pants, it's snug, but not so tight that it's difficult to get in and out of your pocket.
As for how it rides, the clip makes the knife ride pretty low in the pocket. This is nice if you're trying to keep a low-profile (which is probably a good idea considering it's a very intimidating knife…
Most people are NOT accustomed to seeing someone whip one of these badboys out in public… keep that in mind.)
   DEPLOYMENT
The Fire Spark's deployment technology is my favorite part of this knife. It uses CRKT's patented Outburst open-assist technology.
I'm not gonna lie, that name just sounds like a bunch of fancy words strung together to me, and I'm not too well-informed on how the outburst technology differs from other assist opening technologies, BUT… I can say one thing confidently: this blade opens hella fast.
An oversimplification would be to say the spring is strong. This knife opens just as fast as an automatic knife- no joke. Plus, the sound it makes when it snaps open and locks into place is a real attention grabber.  It sounds like a shotgun chambering a round. I love it.
Be warned:

there is a small adjustment period when learning to deploy this blade!
This tactical knife a totally different ballgame from what you're probably used to, so just know that there's a short window of time (when learning to deploy this knife properly) that's potentially dangerous.
You simply can't get around the fact that the fire pin requires a little training. I will say that again….
YOU HAVE TO PRACTICE USING THE FIRING PIN. IT'S A TOTALLY DIFFERENT STYLE OF OPENING, one that you're probably not accustomed to. In that regard, I would argue that this is NOT a knife for the green amateur…
With a little training and dedication, however, deploying the knife effortlessly (and with finesse) will eventually become second nature… it will even become fun.
Now that I've had this knife for a long time, I'm pretty much a pro at deploying the blade.
Actually, I was pretty much instantly able to deploy this thing like a pro now that I think about it, but that is only because I've used other thumbstud button-deploying knives before…
Take the CRKT Ignitor for instance (the Fire Spark's little brother), it uses the same kind of thumbstud-button technology…
The deployment works by pushing the thumbstud-button in and then (ever so slightly) flicking it outward… 
That causes the blade to shoot open at breakneck speed. It's a really unique opening mechanism, and I absolutely love it.
I'm fairly confident that this isn't suitable for everyone, though… Like anything else that's new and different, I feel like it's something you're either going to hate or love. 
Now that we've talked about opening the knife, however, let's talk about closing it…
One minor downside to the Fire Spark is that it is slightly awkward to close one-handed, especially when you're still inexperienced and getting used to the knife. Again, it's not something I would recommend without lots of practice first.
 

 LOCK
So, coming as no surprise, the lockup on this knife is superb. The locking liner is nice and chunky… just how I like my liner locks.
There isn't any blade play in any direction, and that really means something coming from me. I mean, I beat the crap out of my locks… I make sure that I push them to their limits. Otherwise, how else are you gonna know how tough a lock really is, right?
Sometimes I go as far as to intentionally make the locks fail just to see how far they can be pushed and to determine exactly where their limits really are. Lucky for this knife I like it too much, so I'd prefer not to break it.
The simple reality is that when it comes to blade locks, you can never be too safe. That's why CRKT added the LAWKS system for extra locking strength.
Basically, the LAWKS feature assures that the blade will not accidentally close on your fingers…
Simply put, it's a failsafe for your lock if it ever were to fail. It's essentially a backup lock FOR your lock, which is a SUPER useful concept when you take a second to think about it…
I absolutely love that CRKT threw this little bonus safety feature into the mix. It's a small detail that can have a massive impact… and by massive impact, I mean you not losing a finger.
From yet another angle, this could potentially be a precious life-saving feature for some- namely, your children. I mean, If I had kids, this would be considered a must-have safety feature, largely because having a child-proof EDC would be so important to me.
Having a child stealthily pull a knife out of your pocket and open it even only once is enough to make you never want to let that happen again. For that reason alone, you can't have too much protection when it comes to razor sharp blades.
The LAWKS switch is also manual, so you can choose whether or not to engage it. It's as simple as pushing a little lever back and forth. It's like the safety on a gun.
 

 ERGONOMICS
There are two different faces to the ergonomics of this knife… On one face, the ergos aren't so great for heavy-duty knife tasks.
Tightly gripping the knife will most likely reveal some hotspots caused by the slightly aggressive handle edges. It's safe to say that using this knife for heavy duty tasks isn't going to feel so great on your hands.
This is one of those knives that could benefit HEAVILY from the use of gloves. With gloves, the acute edges aren't really noticeable when making heavy cuts, but to be fair, I barely ever wear gloves, so that's not really of any help to me.
On the other hand (funny enough), this knife has exceptional ergos for lightweight & medium duty tasks. The handle is a delight when it comes to EDC tasks mainly because of how smooth and sleek it is.
It's only when you really start digging in hard to the handle that the hotspots show up. That's my one big criticism here… I wish the edges were slightly rounded out, just a little bit more.
So, we've established that there are some sharp-ish edges that produce hotspots under heavy-duty use. That being said, the handle is really comfortable in the palm overall.
It fits in my big oafish hands perfectly, and the smooth G-10 inlays and four finger choils together make for an enjoyable ergonomic experience.
PERFORMANCE
I've tested the Fire Spark in about every conceivable area of EDC performance I could think of. I cut rope with it, I prepared fruit veggies and meat, I sliced boxes, I severed zip-ties, I cut thick plastic bins and I even carved wood (greenwood and dry-wood…) Needless to say, I've done a lot with this knife.
First off, it should come as no surprise that this knife fared just below average in the wood-cutting department. It simply is not that kind of knife. It's obviously meant for more urban tasks. Bluntly put, it's meant to serve a tactical purpose- not cut trees. 
I mean, I was able to carve greenwood moderately well and make decent feathersticks- but it was clear that it paled in comparison to my outdoor folders (like my Buck 110, for instance.)
As for general EDC performance, this knife is heavenly. It's perfect for puncturing stubborn materials and it almost slices on par with a good drop point (surprising, right?).
I once used this knife for an hour straight to puncture hard plastic bins and cut through them. I must have gone through dozens of them, and I was surprised by how effectively it tore through the hard material.
Granted, all that cutting dulled the knife, but that was no surprise to me. 8Cr14Mov is a great budget steel, but let's face it… it doesn't have the greatest edge retention. That being said, it definitely performed better than I had expected it to.
The only problem you might have with carrying this knife as an EDC is its size. It's a big boy.
If you're looking for a smaller EDC blade, this probably isn't going to be the knife for you.
Here's the Fire Spark in comparison to some of it's other CRKT brothers. Notice the length of this bad boy. Granted, the knives being compared here aren't exactly considered large EDCs, but you get my point.
 

FAVORITE FEATURES
 Four Finger Choils give Optimum Grip
 Tight Lockup
 Very Fast Deployment
 'Safety' Switch on Handle
 

LEAST FAVORITE FEATURES
 Handle hotspots are apparent with heavy-duty use
 Not as grippy as I would like
🏁  
CONCLUSION
In short, the Fire Spark is a durable, sleek and efficient spring-assisted opening EDC knife. Honestly, it is a VERY reasonably priced knife considering how much value it brings to the table.
Sure, it is a little (or a lot) more serious than your typical daily carry, and you might get a watchful eye or two on it when you pull it out; nevertheless, it simply is a great tool for EDC, one that I'm always happy to use.
I really can't emphasize this enough though: there's no question that this one of the best knives I've ever owned at this price point…
It's just jam packed with value; everything from devilish looks, a long and slender design, a wicked fast deployment and a solid lockup with an added LAWKS safety backup lock system.
The assisted opening function makes sure the blade shoots open with authority, and the handle is as smooth as can be. You'd have to try pretty hard to dislike this knife.
Overall, this is just a quality build with quality parts. It does have a couple minor drawbacks concerning the ergonomics when it comes to heavy cuts, but no knife is perfect. For the price point, it's really is hard to beat the amount of practicality that this knife is able to contribute.
At the end of the day, I do believe that no one can effectively argue that this ISN'T a winner from CRKT. It's a reasonably priced and stylish assisted opener with spot-on ergonomics and function.
I would recommend this tactical knife to anyone who's moved beyond amateur knife handler and is looking to take their game to the next level.

---
NOTE: Please familiarize yourself with the appropriate state and local regulations by contacting your local police dept., legal counsel and/or attorney general's office. You, as the buyer, not pocketknifeninja.com, are responsible to understand your local, state, and federal laws before placing an order.
Knife addict & aficionado.
A pocket knife enthusiast by day and a writer by night
Author of blog Pocket Knife Ninja