"A

Toothy

Knife

…Ba

Dum Tss!" 
Gerber Gator Pocket Knife REVIEW
---
This post contains affiliate links, meaning, at no additional cost to you, I will earn compensation if you click through and make a purchase. Thank you! -Koda Moon
---
Holy SH*T! There's a freaking ALLIGATOR right behind you!!!
Oh wait…… hold on… yeah, nevermind, it's just a knife that looks like an alligator. False alarm.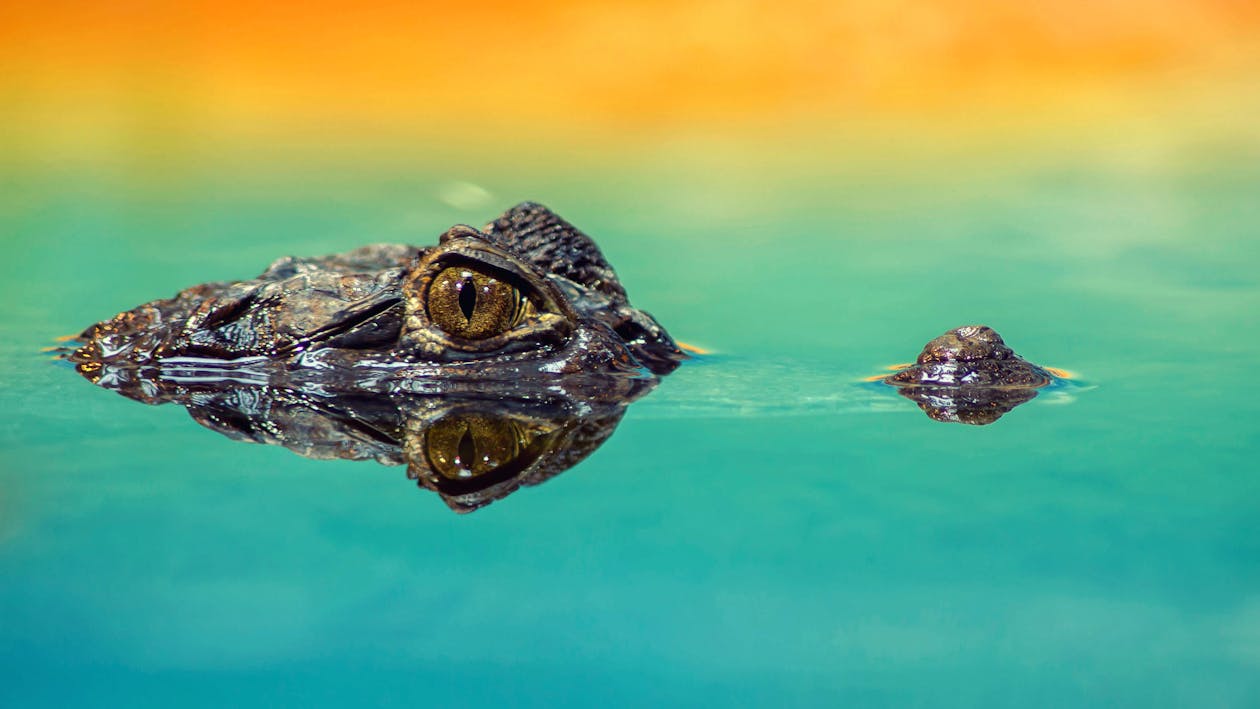 False alarm, everybody! There is no alligator! It's just a knife… 
But really, when this knife came out, it was actually voted and declared 'Most Innovative Knife of the Year' at the blade show…
Yes, this weird yet beautiful reptilian creation was declared most innovative knife… What a F*cking title, right!? 
This really doesn't surprise me though… the Gator really does mimic the scaly leather skin of an alligator, and freaking well.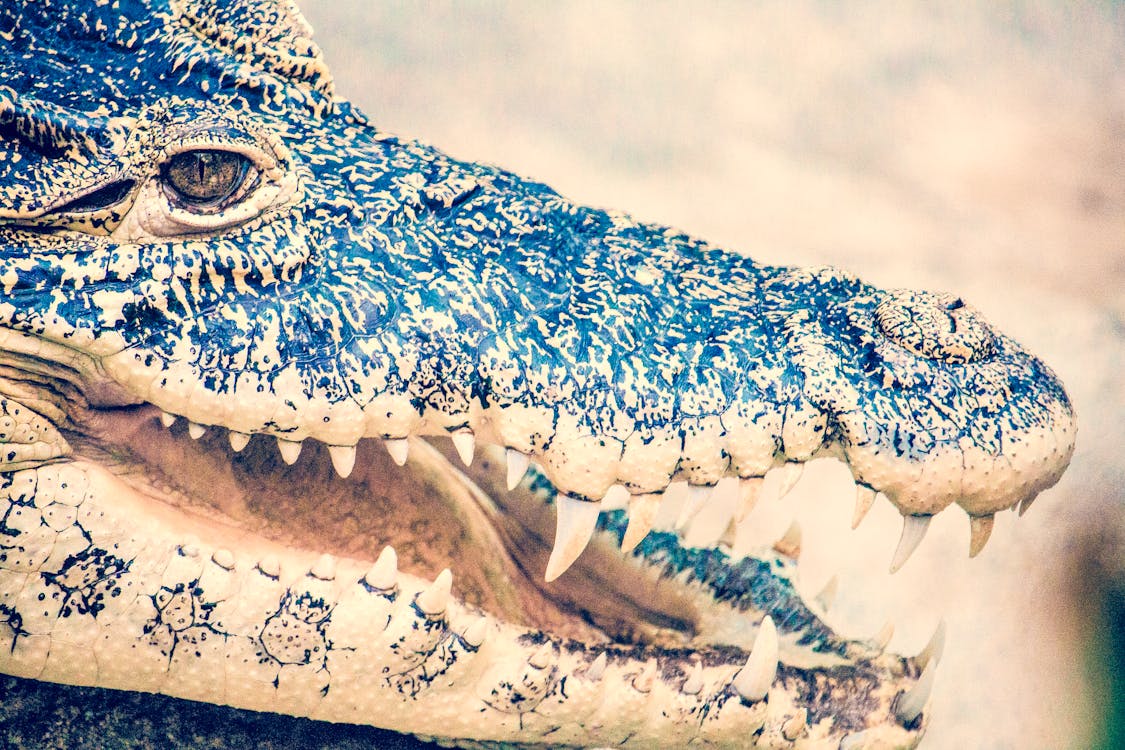 SUMMARY 
The Gerber Gator uses complex thermoplastics disguised as alligator skin… 
This, along with a lethal clip point blade made from 420HC (High Carbon) steel, make for one iconic knife. 
Overall, this knife delivers a surprisingly durable yet ultimately comfortable handle.
Also, who says a knife can't be comfy AND tough??
Because trust me, the Gator is one tough cookie... I mean,  there's a reason it achieved such a fierce reputation. 
It has proven time and time again to hunters just how powerful and reliable of knife it really is out in the big bad outdoors…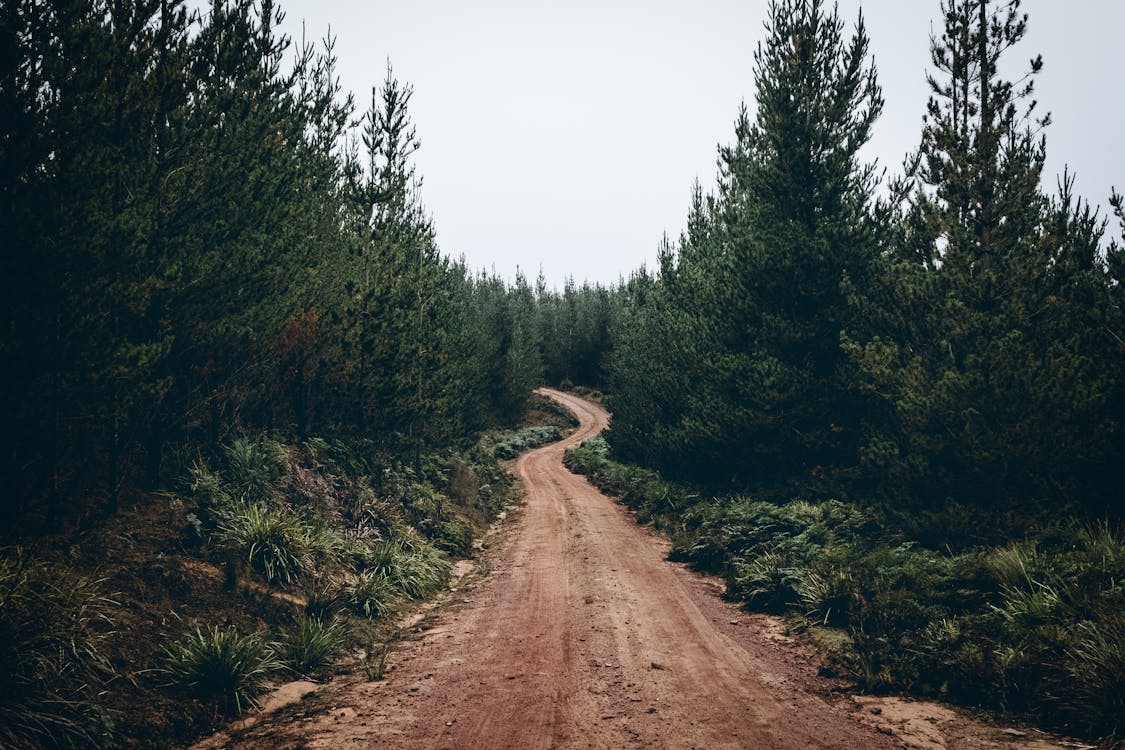 This thing was designed for hunting and the outdoors- for braving the harsh elements of NATURE.  
  WHO IT'S FOR?
In my opinion, the Gator tends to appeal only to 3 crowds of people:
1. Hunters & Outdoorsman 
2. Knife heads who prefer something "Different" 
3. Die-hard Gerber fans
Are you interested in the Gator yet you're NOT one of these 3 types of people? Amazing! Kudos for proving me wrong… 
Jokes aside, it's unlikely the Gator is going to fit your needs unless you're either: 
1) Into that style
2) Looking for a knife you can take camping/hunting/fishing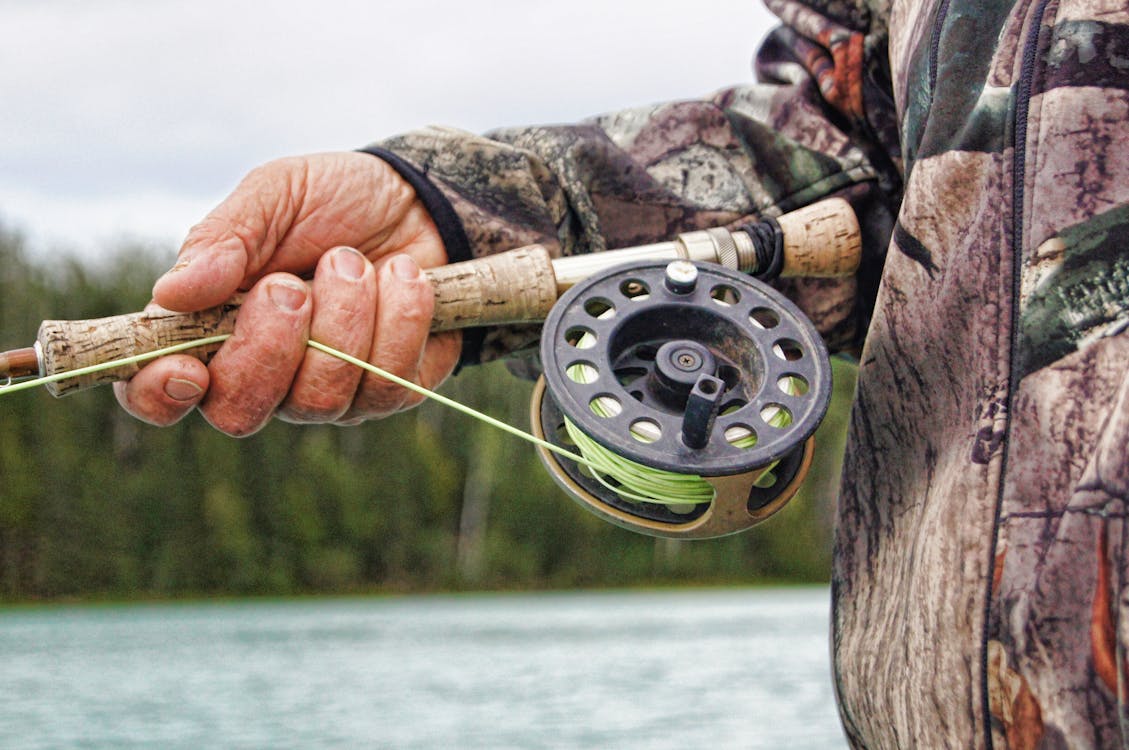 This isn't some random EDC knife you just sling in your pocket and take off to work.
In other words, it's big, bulky and slightly menacing-looking… 
If you're some corporate office guy, this probably isn't going to be a good fit for you…
If, on the other hand, you're an avid camper, then maybe you should keep on reading!  
  VERDICT 
The Gerber Gator's been popular on the market for a long time, and for good reason. 
It's undeniable that this knife has a ridiculous cult following of loyal knife fans, but does it really live up to its reputation? 
(To save you a lot of reading…)  YES! the Gator does live up to its name! It is large, powerful, durable, lightweight and corrosion resistant! 
---
It's certainly not the best knife in the whole f*cking universe, but it's still iconic as hell… 
---
It is a bulky and eccentric looking knife, yet still its shortcomings are dwarfed by the immense size of its own reputation… It is a legend. 
1st IMPRESSION 
The Gator is a mid-sized folding hunter knife. It's got a big meaty handle and a hefty blade.
At first glance, it looks like a knife that Steve Irwin the Crocodile Hunter might carry… RIP. 
Though while this is a folding knife, I still wouldn't consider it an EDC… 
…unless, of course, you really do spent everyday Down Under… exploring the outback…
You lucky-a$$ Aussie… chillin' all day with yer kangaroo homies… 
SPECS
Edge Type: Partially

Serrated
🗡  
BLADE
The Gerber Gator sports a hollow ground clip point blade made from 420 HC stainless steel.  
420 HC, or 'high carbon' steel, is a slightly softer and more corrosion resistant steel.
It's a wonderful steel if you don't mind sharpening your knife after a few weeks.
To me that's honestly no big deal considering it only take a few swipes to sharpen up this steel. 
---
420HC also yields a wicked slicing edge…
---
It's not going to hold an edge for as long as some other more premium steels, but it can get very sharp very fast very easily. 
I'm not gonna lie, I was a little concerned that the 420HC blade might not hold up well, but this has turned out to be one of my better purchases. 
The clip point on this thing is wicked sharp. I've accidentally poked myself with it several times, and this thing will do some damage…
The sheer penetrating power on this knife is wild. In terms of a sharp point, clip point knives are simply unmatched. 
HANDLE
The handle on this knife is truly unique. It's big, it's bold, it's round and rubbery. 
It's also made of GFN, or glass-filled nylon. The GFN is covered in a tough (yet soft) rubberized coating and an alligator skin texture. 
Wanna know what I love about this handle? It provides a comfortable and secure grip, even in the wettest of conditions.
While prepping freshly-caught fish, I was impressed that even with blood soaked hands, it was easy to grasp this handle without slipping. 
Gerber actually calls the knife "the Gator" because alligators are impervious to weather and wet conditions.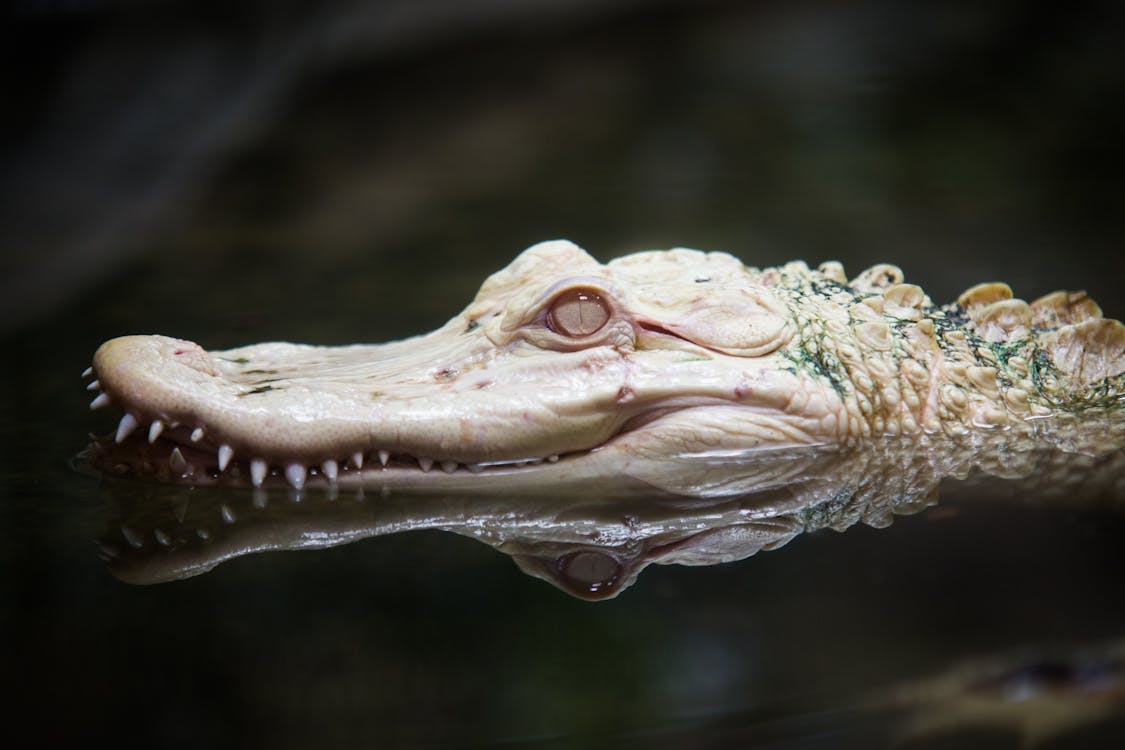 The knife unquestionably lives up to the mantra. I never worry about dropping this knife, because the handle really does grip your hand so well. 
On top of that, this handle has really held up well over time.
I was expecting to see some rips in the material, but I've abused this knife over and over and still have yet to see damage to the rubber.
The handle's clearly tough like an actual alligator skin and not just for show.
Overall, the round shape of the handle provides surprisingly good ergos on this knife.
Even when doing heavier cutting, your hand doesn't cramp up and you don't find any major hotspots forming. 
Now, when it comes to outdoor use, the grip truly is "all weather" as claimed.
It has an excellent alligator-skin styled texture, which combined with its rubbery construction gives one superb grip. 
DEPLOYMENT
Deployment with the Gerber Gator is a smooth and calculated opening experience.
Funny enough, deployment might actually be my least favorite aspect of this knife. I'm impressed by it, but it's just not my style. 
It's definitely smooth, and it's easy to open with two hands, but there are no thumb studs, so you can't deploy the blade effectively with only one hand. 
You might consider it a somewhat of a unique hands-on experience… 
---
On one hand, it's no-nonsense and snappy, but on the other hand it's deliberate, precisely accurate and organized. 
---
It might not be considered a "fancy" deployment, and it might not personally be my own favorite deployment, but it's still impresses me. 
Granted, this is not an EDC that's meant to have a quick, easy deployment- and I get that, I really do.
Instead, this knife is much better suited for things like camping and hunting– situations that don't require a quick blade deployment.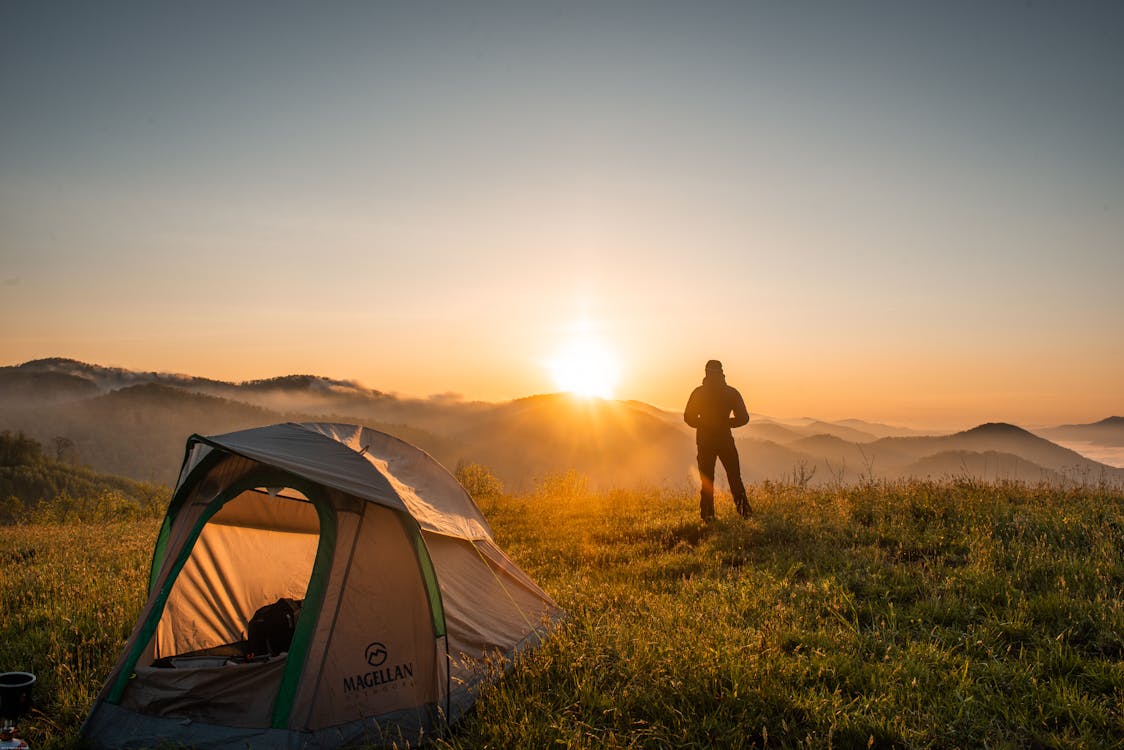 I'm already accustomed to using a Buck 110, so a slow opening knife like the Gator is nothing new to me.
Just keep in mind that if you're used to using an assisted knife, this might be a change of pace for you. 
ERGONOMICS
The Gerber Gator is possibly the most comfortable handle I've ever held on an EDC… No joke. 
The handle is basically shaped like a squishy marshmallow… 
Ok, I exaggerate, but still– it's big, it's round and it's soft... ergonomically speaking, these features are a blessing. 
Regardless of whether I'm doing soft or heavy cuts, the handle stays comfortable in my hand. 
There is an index finger choil, but it doesn't interfere with the natural resting position of your hand. 
As for the alligator-like skin, it's textured but only mildly. The handle surface is still smooth, kind of like a slick-feeling rubber. 
LOCK  
There are quite a few different types of knife locks on the market. Even so, the lockback remains one of the strongest locks out there. 
Impressively, weight tests have shown that the Gator's lock can hold over 300 lbs when testing vertical strength.
The lock on this knife is no joke. Even when penetrating into thick deer cartilage, I've never had this lock fail on me once.
Just like you would expect, the lock back is as strong, sturdy and reliable as you would expect from any heavy duty folder. 
PERFORMANCE 
When it comes straight down to performance, the Gator excels in two different areas: penetration and slicing. 
Just like a real alligator, the Gerber Gator has a nice big ol' belly…
The curved blade really gives you a nice slicing edge. It allows you to get in a nice effortless glide when slicing.
As for penetration, the Gator was made for it. The point on this knife is crazy sharp. Any knife expert knows these clip points are lethal penetrators. 
In terms of real world performance, I've taken this knife fishing and camping many times.
It has, without question, performed admirably. It's one of those knives that just gets the job done without hangups. 
 

FAVORITE FEATURES

 
  EXTRAORDINARY Ergonomics
  Uniquely Satisfying Deployment
  Well Made
  Strong Lockback 
 

LEAST FAVORITE FEATURES

 
Big and Bulky
Not Practical For EDC
MY TOP ALTERNATIVE  
Looking for a nice big outdoor folding knife but aren't quite on board with the Gerber Gator? 
My #1 alternative to the Gerber Gator is the Buck 110. 
The Buck 110 is a phenomenal knife. It is, in a lot of ways, quite comparable to the Gerber Gator…
They both have big handles, 420HC stainless steel, amazing ergos, as well as devastating clip point blades. 
🏁  
CONCLUSION  
It has everything needed to make it an amazing hunting knife. That being said, it can't be anymore than it is. 
Put simply, this is not an EDC, it's a hunting knife…
Don't hold it to the standards of an EDC, because that's like judging a fish on its ability to climb a tree…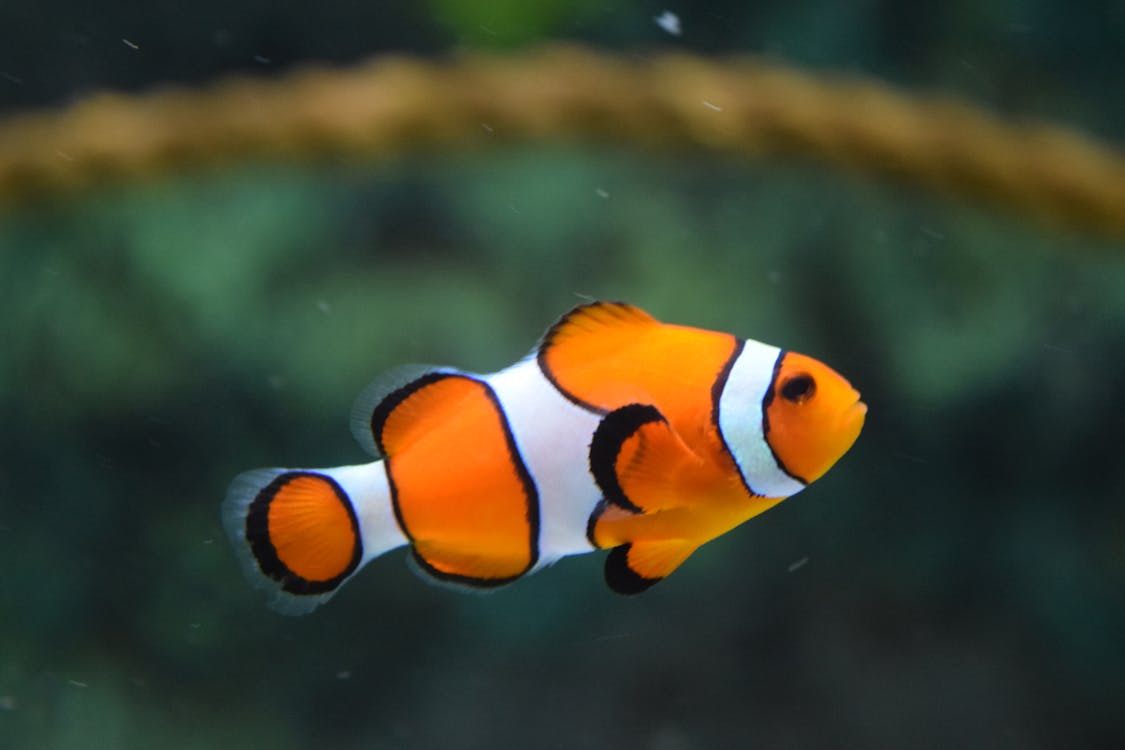 If you can refrain from doing that, you can begin to appreciate the Gator for its true strengths:
Penetration Power
Slicing Ability
Exceptionally Good Ergos. 
The Gerber Gator is a knife that can last you 15+ years. Treat it right and it will treat you right.
All things considered, it's a great knife to get if you do a lot of outdoor activities and are looking for some solid steel to bring along for the trip. 
---
NOTE: Please familiarize yourself with the appropriate state and local regulations by contacting your local police dept., legal counsel and/or attorney general's office. You, as the buyer, not pocketknifeninja.com, are responsible to understand your local, state, and federal laws before placing an order.
---
Knife addict & aficionado.
A pocket knife enthusiast by day and a writer by night
Author of blog Pocket Knife Ninja