Gerber ORDER Folding Pocket Knife REVIEW
"…An Affordable 100% USA-Made Knife!" 
---
This post contains affiliate links, meaning, at no additional cost to you, I will earn compensation if you click through and make a purchase. Thank you.  -Koda Moon
---
When it comes to surviving the untamed wrath of mother nature, preparedness  is paramount.
As any avid outdoorsman could tell you: He who is prepared is more likely to survive, and he who is not surely perishes…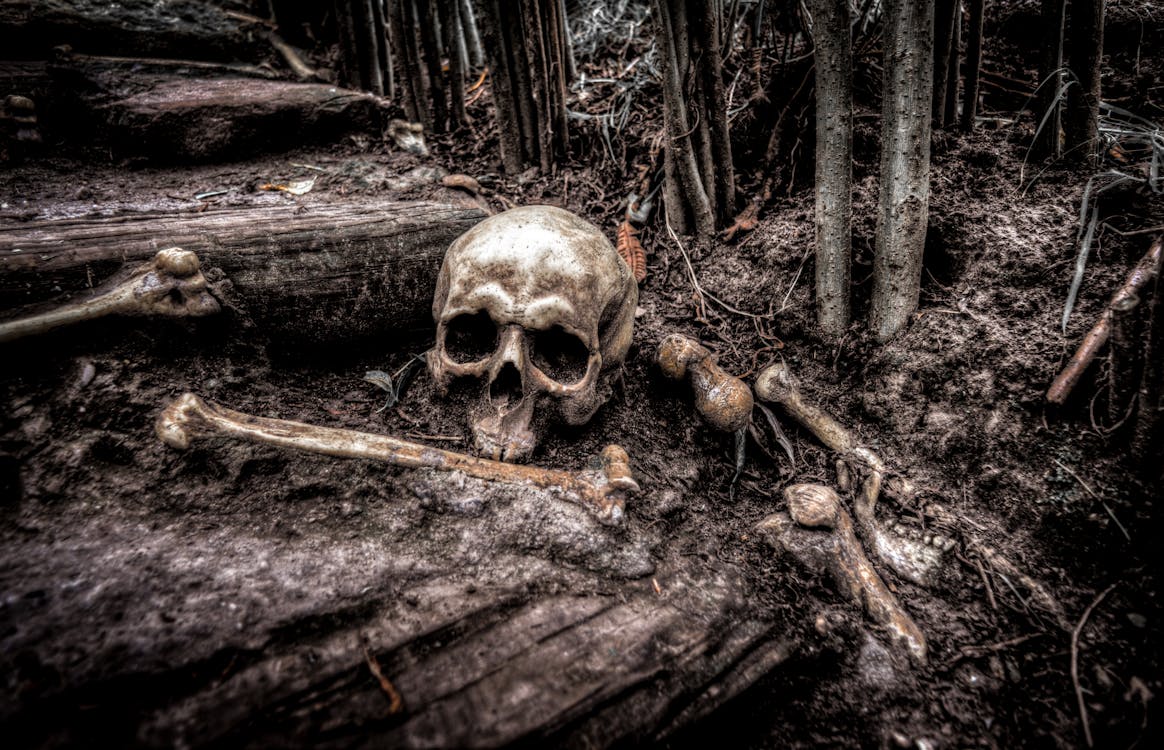 Now, that might sound kind of harsh, but it's fundamentally true, right? Nature doesn't mess around.  I mean… Rockslides? Waterfalls? White water rapids? Damn nature, you scary!!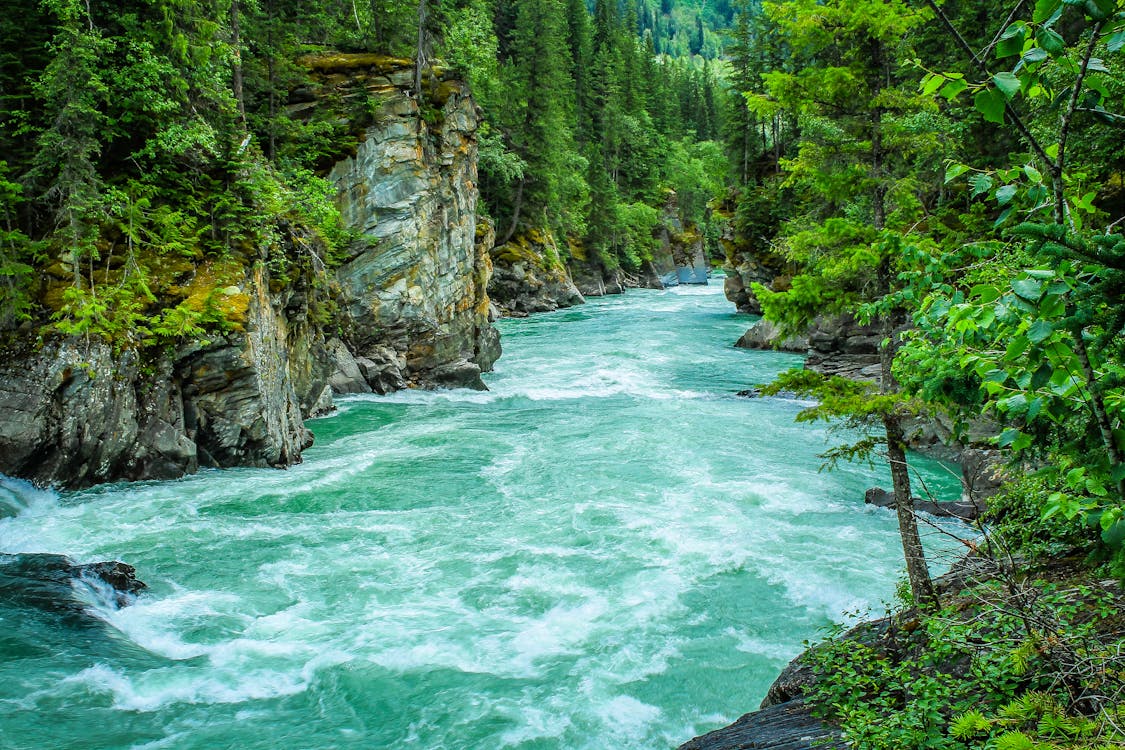 Would it not make sense, then, to have some reliable outdoors survival tools by your side? Particularly ones that you can actually count on in an emergency?
That is precisely why Gerber decided to release this little hunk of steel…
  SUMMARY 
In a nutshell, the Gerber ORDER is a solid all-purpose folder that is 100% USA made. 
It sports a black partially-serrated blade made from 420HC steel, rubberized diamond-textured handle and sturdy pocket clip.
  WHO IT'S FOR?
In my oh so humble opinion, I'd say this knife's a pretty safe bet for the average knife nut… It's not a top of the line blade, no, but it is capable enough to be taken seriously.
I definitely consider this knife to be more of an outdoors folder than anything else, so if I had to recommend it to only one type of person, it would obviously be an outdoorsman.
That being said, you don't have to love chainsaws, sport a scruffy beard and saw down trees for a living to use this knife…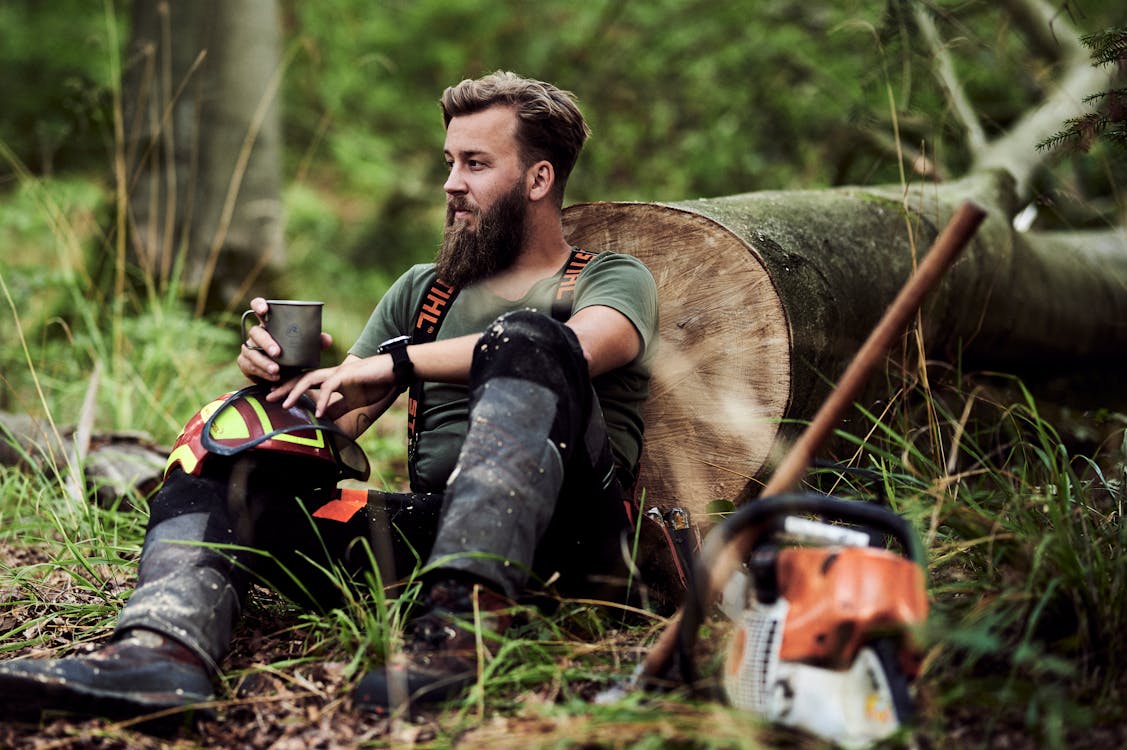 If you're just a casual hiker or someone that enjoys the camping scene every now and then, I genuinely think that even you could benefit from this casual outdoors folder.
  VERDICT 
I can say with confidence that the ergos, blade material, and overall build quality are all impressive for the price point.
Honestly, I'm not a huge fan of serrations, but I can certainly look past them on this blade because of all the other redeeming qualities.
The fit and finish are also a little bit sloppy, but that's almost expected at this price point. You simply cannot have it all, people.
All things considered, Gerber was able to take a knife concept with a relatively small price-budget and create an awesome little folder. This is an impressive outdoors lockback, one that I'm happy to take camping with me.
SPECS
Blade: Partially-serrated 420HC blade
Handle: Rubberized diamond texture handle
Lock: Lock Back
Opening Mechanism: Thumbhole
Pocket clip: Yes
Lanyard hole: Yes
Country of Origin: USA
Warranty: Limited lifetime warranty
Length: 7.6 in
Weight: 3 oz
🗡  
BLADE
The Order sports a handsome drop-point blade made from 420HC stainless steel. It is partially-serrated and covered in a matte black oxide coating.
Other unique features of the Order's blade are its thick spine, rounded blade belly and high hollow grind.
As for the blade steel, Gerber decided to go with a 420 High Carbon steel.
Let's not beat around the bush… 420HC is by NO means a super steel, but it's still a good, user-friendly steel when it's heat treated properly. Luckily, Gerber has accomplished just that here.
Fun fact: One of the great things about 420HC is the ease of sharpening…
You can sharpen 420HC on natural stones, coffee cups, car windows and even the underside of toilet tank lids!
HANDLE
The Order sports a rubberized diamond texture handle. It is long, extremely comfortable and also quite grippy.
After countless hours of use, I've demonstrably proven that this handle is not only lightweight, but durable as well.
I've yet to see the GFN handle crack, and I've beaten up on this thing pretty hard. GFN truly is a nearly indestructible handle material when made correctly.
Another quality I like, is that unlike a lot of other GFN handles, this one doesn't feel cheap… It doesn't quite feel expensive, but it does feel sturdy and tough.
All in all, I'm a fan of the handle design. The GFN handle frame with rubber inserts was a clever move by Gerber.
As I've said, GFN, or glass filled nylon, is nearly indestructible, so there's no question as to whether or not the handle frame can take a beating…
The only thing that slightly concerns me (at least long term) is the rubber inserts. These inserts are softer, and therefore more likely to be damaged with heavy use over time.
Now, I've only had this knife for about a year, therefor I can't confirm this theory… I could be totally wrong. Only time will tell. As it stands now though, the rubber has held up amazingly.
Another aspect of this handle that Gerber nailed is the grip. The rubber diamond texturing really lets your fingers dig in and latch on.
Despite the handle not having any jimping, I'm still able to get an absolute no-slip hand position on this thing.
This is important, as this knife is obviously meant for the outdoors… There are few things worse than a slippery outdoors folder. 
 

 POCKET CLIP
The pocket clip on this knife is just good. It's not terrible and it's not great- it's good. 
I don't ever feel that the clip would come loose, but I also don't feel that Gerber went above and beyond with this feature.
I just feel that the pocket clip could have been better designed. It clips, but retention is not very strong. I also wished the clip was multi-positional.
DEPLOYMENT
Blade deployment is definitely one of the more impressive aspects of this folder.
It doesn't use any fancy spring assist deployment mechanisms- just a good ol thumbhole.
Despite being simple in design, the thumbhole on this knife is ergonomic, easy to grip and relatively well-controlled with the thumb.
I have big fingers, yet I'm still easily able to use the thumbhole to leverage the blade open. I find the actual blade deployment to be not only comfortable, but quite smooth as well…
One thing you should know, however, is that this is definitely not a *flick* open blade.
It opens manually, and unlike some other thumbstud blades, you can't flick this one open. It's strictly a beginning to end kind of deployment. That's something to consider.
ERGONOMICS  
The ergos are surprisingly well done. Whether I'm using this thing for EDC or shaving sticks, the grip stays comfortable throughout.
The thin yet tall handle shape makes for a very hand-friendly grip.
I'm not gonna lie, I thought the clip was going to turn into a hotspot, but I've found that it pretty much gets absorbed into the palm of my hand.
The only minor hotspot I've found is the one that's formed under your index finger. You see, the finger choil has some mild jimping…
It's not overly aggressive jimping, but it's enough to irritate your index finger if you squeeze the handle really hard.
Of course, the tradeoff is that you get a better grip with this jimping. In all honesty, I would take a mild hotspot under my finger if that meant I wouldn't slip and cut myself.
LOCK  
Gerber expertly chose to go with a lockback for the Order, and for good reason. The lockback is one of the strongest locks out there…
You cannot go wrong with this kind of lock. Lock backs provide structural integrity for any kind of heavy-duty work. 
Powerful locks are especially important for an outdoors folder to have, because lets face it… the elements are tough.
If I'm in nature trying to f*cking survive, you better damn hope I have a strong lock on my knife. It would suck to bleed to death because my lock failed on me.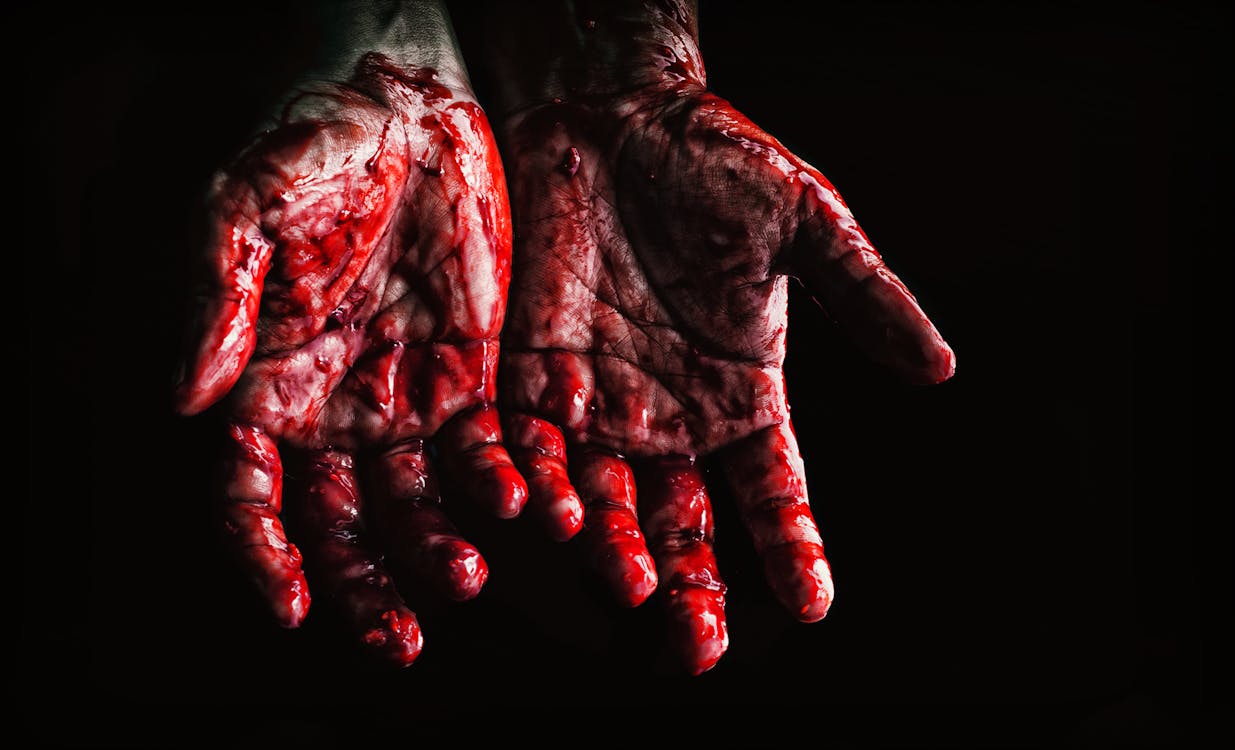 Anyway, as for blade play, there is none! The lockup is solid on this thing. Impressively done, Gerber. That's just how an outdoors folder should be.
PERFORMANCE 
I've had a lot of one on one experience with this knife. I've taken the Order camping, hiking, fishing- any and everything outdoors, really.
In other words, I've beaten up on it pretty good, and yes, it came back alive and intact each time… well, not alive, but you know what I mean.
As for the blade shape, I've found it to be highly practical for outdoors use, and the 420HC is incredible at combating corrosion. Of course, this is of paramount importance when out in the elements.
If I had to compare the Order's performance to other folding knives in this price bracket, I would say it falls into the upper level…
In other words, it's certainly above the average, and even well into the higher tier of this price point.
  MY

FAVORITE FEATURES

 
Exceptional Ergonomics
  Easy Deployment
  Big ol' Round Belly for Good Slicin' 
  Lightweight yet Durable 
MY LEAST FAVORITE FEATURES
Unsure if rubberized handle texturing will hold up long term
Pocket Clip is Not Multi-Positional 
MY TOP ALTERNATIVES  
If you're not interested in the Gerber Order, but are still looking for a good mid-sized outdoors folder, I recommend these two knives:
The Gerber Air Ranger
(Check out my review here)

The Gerber Scout Knife
(Check out my review here)
I chose these two knives as my top alternatives to the Order because they are similar in build, functionality, and purpose.
They are both medium sized outdoors folders that can hold their own out in the elements. They each have their own strengths and weaknesses, but are still solidly built and expertly designed knives.
🏁  
CONCLUSION  
With the Gerber Order, you're getting a good quality USA made knife for a very reasonably price.
Overall, it's greatly ergonomic, easy to deploy, and featherweight- which is a plus.
I think the pocket clip could be better, but hey- it clips. The retention isn't so strong, but it's enough to keep the knife in place.
I found the Order to be a competent folder that is, for the most part, fully capable of doing exactly what you need it to do.
I've found the design to be MORE than practical for outdoors use, and the overall construction to be solid.
The GFN handles are tough as nails, and the masterfully heat-treated 420HC steel will hold enough of an edge.
Lets not kid ourselves though, this knife isn't without flaws…
The fit and finish is a bit sloppily done, the clip is severely limited in its position and the soft rubberized handle inlays make me question their long term structural integrity…
So is this knife perfect? no… HOWEVER…!
Would I say that you can rely on this knife in a tough situation…? I'm proud to say 'Yes, yes you can.' When it comes to survival knives, reliability is the most important factor for me…
So while this knife might have its hangups, it still manages to impress in the specific area where it simply matters the most: reliability. 
For that reason alone, I love this knife. Way to go, Gerber.
---
NOTE: Please familiarize yourself with the appropriate state and local regulations by contacting your local police dept., legal counsel and/or attorney general's office. You, as the buyer, not pocketknifeninja.com, are responsible to understand your local, state, and federal laws before placing an order.
---
Knife addict & aficionado.
A pocket knife enthusiast by day and a writer by night
Author of blog Pocket Knife Ninja