Kershaw Filter Folding Pocket Knife Review
"A Rugged Value Knife"
---
*This post contains affiliate links, meaning, at no additional cost to you, I will earn compensation if you click through and make a purchase. Thank you! -Koda Moon
---
Like the rest of the knives in this series, the Filter is named after an automotive part…
…and for good reason.
Like a car part, the Kershaw Filter is meant to be sturdy and operate smoothly…
Fortunately for us, this thing not only met -but actually exceeded– my expectations. It is as durable as it is useful.
All things considered, the Filter is a ruggedly styled EDC with rustic looks and a

smooth deployment.
One way to put it? This is the kind of knife you'd find resting on some cracked leather seat of a pickup truck…
It is not something you'd expect some fancy city slicker to be carrying!
In other words, it's definitely more of a rural-looking type of knife than an urban one…
Not sure why, but it really does seem like a knife a "tough guy" might EDC.
I just picture someone like a farmer or a mechanic using it, rather than some overly clean urban dweller.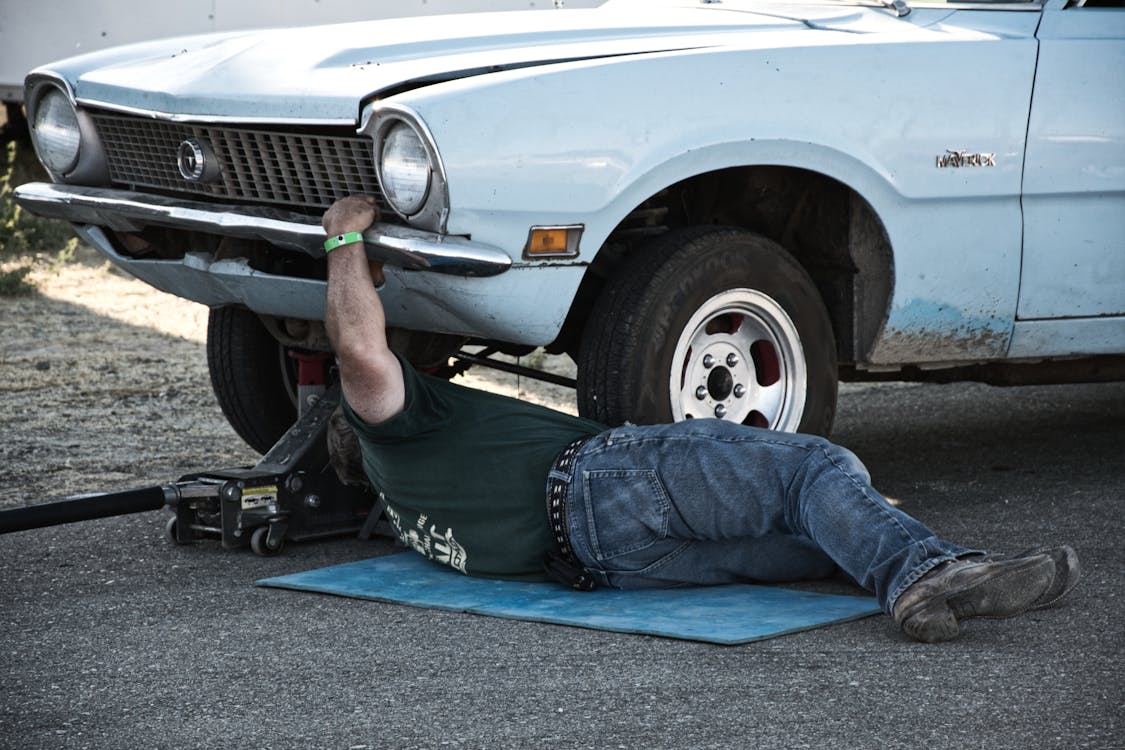 This blade just has that "meant to be dirty" style about it, which is kind of cool.
Also, that gunmetal gray coating look just makes it look that much more rustic…
  SUMMARY 
The Kershaw Filter is a hefty medium-sized EDC folding knife with an all-steel construction.
This is one of Kershaw's "value" knives, meaning it's certainly on the more affordable side.
*Side note* It's nice that Kershaw still makes EDC's that don't break the bank!! 
In terms of design, this knife sports a drop point blade made of 3Cr14 Steel, a frame lock and a deep-carry pocket clip.
  WHO IT'S FOR?
Put bluntly, this knife is for anyone looking for a capable knife on a tight budget…

…that being said, this knife ALSO appropriate for anyone who doesn't want a worthless piece of junk.
To simplify, this is a dense, all steel knife with a long sleek handle.
It's great for anyone looking for a medium-large spring assisted knife that's surprisingly well rounded in functionality and design.
  VERDICT 
I'm not gonna lie… It's hard to find quality knives at this price point.
The fact that Kershaw was able to pull it off with the Filter is nothing short of impressive.
Would I say that the Filter is my absolute go-to EDC…?
Well not always, but I definitely use it, particularly when I'm in a rush and want a nice comfortable beater to throw in my pocket.
I like to carry it with me because of how sleek it feels…
It really does sit amazingly in the pocket, and on top of that it's quick to the deployment.
This fundamentally is a no-nonsense knife, which I dig.
This knife isn't my ABSOLUTE favorite at this price point, but that's a totally subjective opinion.
I happen to know people who would totally love this blade. They prefer long sleek handles, and that's what this knife is all about. 
All things considered, it's a just a great affordable entry level knife.
If you're looking to get into knives or know someone who could use an introduction to pocket knives, the Filter is an excellent starting point.
I honestly wouldn't hesitate to recommend it to someone who's looking to spend a minimal amount of money, yet still wants to get some good bang for their buck!
1st IMPRESSION 
Let's be straightforward here… this is without doubt one manly looking knife.
It just has that cool, rustic old-timer gun metal look to it. It kind of reminds me of the worn steel seen on old revolvers.
With an overall length of 7.75″, I would still consider it a medium-sized EDC, but on the larger side.
Coming in at 5 oz, this is no featherweight pocket knife.
The weight of this thing comes as no surprise though, considering its full-metal construction.
This thing is dense, and you can definitely feel it sitting in the palm of your hand.
It's heavy enough that you can even feel it in the pocket, but honestly it's really not obtrusive down there.
SPECS
Opening: SpeedSafe® assisted opening
Opening Mechanism: Flipper and thumb stud
Locking Mechanism: Frame lock
Steel: 3Cr14, black-oxide BlackWash™ finish
Handle: Stainless steel, black-oxide BlackWash™ finish
Blade Length: 3.25 in. (8.3 cm)
Closed Length: 4.5 in. (11.4 cm)
Overall Length: 7.75 in. (19.7 cm)
Weight: 5 oz. (143 g)
🗡  
BLADE
Ok, let's address the elephant in the room…
This blade uses 3Cr14 Mov steel. Most people would hear that and instantly shout "PASS!"
…Let me tell you though, this steel's heat treat was done well, and the steel really did exceed my expectations.
Is it a crappy steel? Yes, yes it is. Did Kershaw make the best with what they had though? You bet they did.
I would say this steel performs more like a 7Cr13Mov.
Considering how well Kershaw did the heat treat of this knife, I honestly might not have even been able to tell the difference had I not known.
For the low price point of this knife, the steel does really does exceed expectations though.
Also, it's worth noting that this steel has great corrosion resistance. That's why this kind of steel is often used for diving knives.
The blade isn't the best at holding an edge though, so you're gonna be sharpening this blade pretty frequently if you use it on a daily basis.
That being said, it's tough yet soft steel, so it's fast to take an edge and super easy to sharpen.
As for the blade shape, the Filter sports a drop point and a high hollow grind.
It's a classic blade shape that's proven itself time and time again. It's the jack of all trades.
There's plenty of belly and the edge is easy to get back to hair-shaving sharpness. That's another benefit of using CrMov steels- they're so easy to sharpen!!
  HANDLE
Just like the blade, the handle is made of 3Cr14Mov Steel and is coated in a handsome old gun metal blackwash finish.
I like how smooth the handle is, but it doesn't have any texturing, so it can be somewhat slick.
There is mild jimping on the top and bottom, but overall, I would say the grip is only so so.
That being said, there is a nice deep finger choil, and the flipper deploys as a nice guard to help protect your hand from slipping.
The butt of the handle is shaped as a piercing V point. I really like it because it could come in handy if you ever need to break a windshield in an emergency.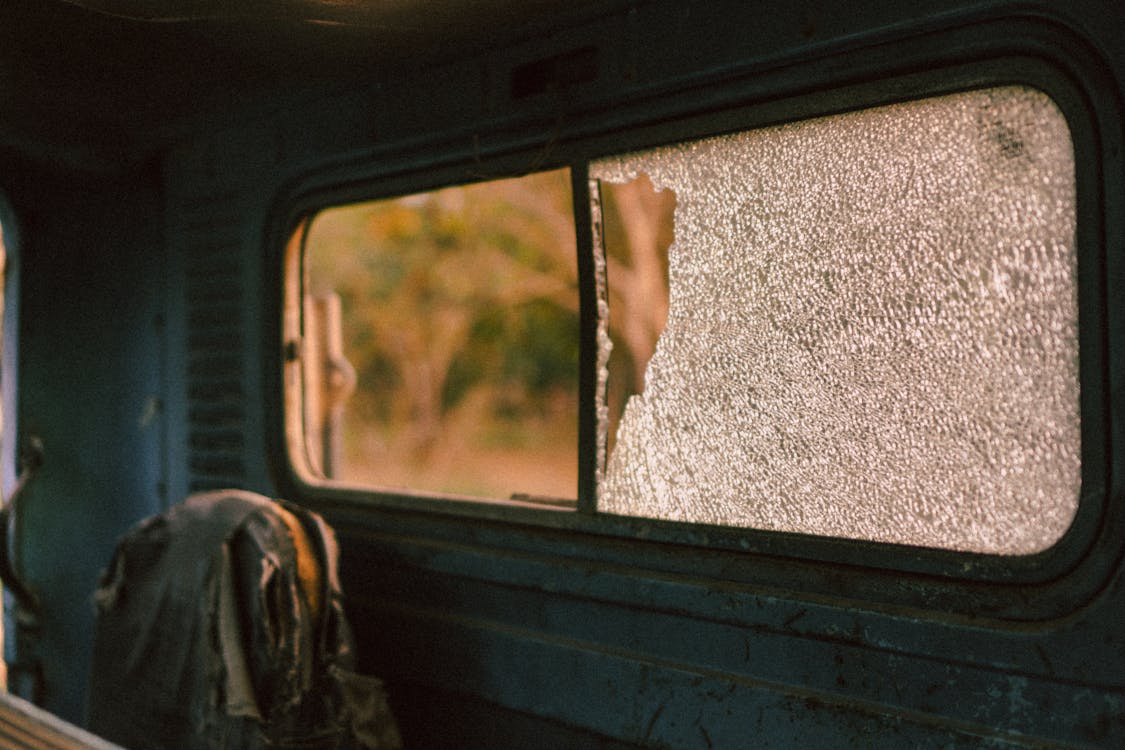 It's made of steel, so the sharp pointed butt of this knife has a hard piercing impact that can shatter glass more effectively.
As for shape, the handle is long and relatively slim, so it's perfectly sized for someone with bigger hands.
A small detail I really like is the indentation that runs down the center of the handle…
It's a long groove that your fingers kind of naturally fall into. You don't see that on a lot of knives, and I think it's a great touch.
One of the nicest things about blackwash finishes like this is that they hide scratches pretty darn well.
I beat up on my blades pretty hard, and this knife (amazingly) still looks good after all I've put it through.
 

 POCKET CLIP
The pocket clip is tip down only. That's a negative, sure, but at the low price point it's hard to be picky with that kind of detail.
As for functionality, the clip works great in jeans pockets. It's easy to grab and doesn't snag on your pants.
The clip is definitely on the larger side, particularly in terms of length.
It's fit well and isn't too tight or too loose, so getting it in and out of your pocket is easy.
It also rides deep in the pocket with very little protruding, so if discreet, low-key riding is your style, this one might be right up your alley.
DEPLOYMENT
I'm just gonna say it… I'm not a fan of the thumbstuds on this blade.
The flipper is so big that it intrudes and snags on your index finger when trying to deploy using the thumbstuds.
I find that they're kind of awkward to use…
It almost feels like the thumbstuds were added last second without any forethought about how well they would go with the overall design of the knife.
The flipper, unlike the thumbstuds, is more natural and definitely the much better method of blade deployment.
Like I said, the flipper is long, so it's easy to catch on your index finger, but this time in a good way. It's length also gives you more leverage when pushing down on it.
The spring on this knife also isn't anything spectacular. It's not bad either, though.
The spring assists enough to deploy the blade with a touch of authority, and the snap it produces is enough to satisfy. It's average at best.
That being said, you WILL find that a little wrist action with this knife goes a loooong way.
LOCK  
The Filter features a simple yet effective frame lock.
How about lock engagement? Well, the lock bar is moderately easy to push aside, but there is just enough resistance to be considered slightly laborious.
The resistance is particularly noticeable if you're moving it and disengaging the lock frequently.
As for the texture, The jimping on the lock bar isn't aggressive, but it can start to irritate your thumb after a while.
One thing I will note: I was extremely impressed by the fact that there is no blade play with this knife.
For being so inexpensive, the lock up on this thing is SOLID. Good job, Kershaw.
  

ERGONOMICS
The handle is nice and long, so even if you have large hands like I do, you'll have no problem getting a grip on this knife.
One criticism I have about the handle is that it has two hotspots…
One is over the pocket clip and the other is on the spine of the blade where the jimping is.
The first hotspot forms right over the pocket clip. When you grip the handle tightly you will notice the clip pushes into your hand a little.
When doing feathersticks it wasn't obvious, but when I started doing heavier cuts it definitely became noticeable and even slightly irritating.
The second hotspot, which was directly over the spine jimping, was less noticeable. That being said, the handle has pretty nice ergonomics overall.
The long shape of the handle makes the knife sit comfortably in the hand, and its smooth steel surface provides a nice feeling over your fingers.
PERFORMANCE 
I was surprised by how sharp this blade came straight out of the box. It was shaving sharp.
I was able to cut paper and cardboard  relatively easily. The blade did get snagged up on cardboard as I cut more, but it still performed better than I expected.
This knife really surprised me by how easily I was able to make fine feathersticks.
There are a lot of people who would be instantly turned off by the kind of blade steel, but the steel's heat treat was clearly done well…
It really shows when you use this knife to lightly carve wood.
Heavy wood cutting, on the other hand, was not as good…
I just wasn't able to get the deep cuts that I'm used to getting with my more expensive knives. It isn't really fair to compare this knife to knives in a higher price bracket, though.
Overall, this knife is perfectly fine for cutting boxes at work, opening mail, and other basic tasks.
I wouldn't use this in the woods for anything more than making feathersticks or carving bark off my firewood, though. There are better folding knives suited for those tasks, even at this price range.
 

FAVORITE FEATURES

 
Solid All-Steel Construction
No Blade Play
Plenty of Blade "Belly"
Attractive Old Revolver Finish
 

LEAST FAVORITE FEATURES

 
Tip down carry only
Thumbstud deployment is awkward
🏁  
CONCLUSION  
The Kershaw Filter is a good knife for the money. It definitely is one of the better value knives, and you're gonna get a lot of bang for your buck.
It's no prize winner, but it's a good gift for someone who's looking to get into pocket knives without breaking the bank. It's a simple knife for a simple type of man.
There are no fancy bells and whistles- just slabs of steel on more steel. What more could you ask for?
Overall,  it's a decent, affordable workhorse EDC that is capable of getting the job done. For the low price, this knife is pretty freaking hard to beat.
---
NOTE: Please familiarize yourself with the appropriate state and local regulations by contacting your local police dept., legal counsel and/or attorney general's office. You, as the buyer, not pocketknifeninja.com, are responsible to understand your local, state, and federal laws before placing an order.
---
Knife addict & aficionado.
A pocket knife enthusiast by day and a writer by night
Author of blog Pocket Knife Ninja