Spyderco Tenacious – Folding Pocket Knife Review
"
An
All Black
Beauty
"
---
*This post contains affiliate links, meaning, at no additional cost to you, I will earn compensation if you click through and make a purchase. Thank you! -Koda Moon
---
Do you know that electrifying feeling you get when you notice something crawling up your neck, only to realize it's a huge spider with long, skinny legs and venom–injecting fangs? Don't you just love that?
…Yeah, me neither. I hate spiders…the arachnids, that is. The knives are a whole other story.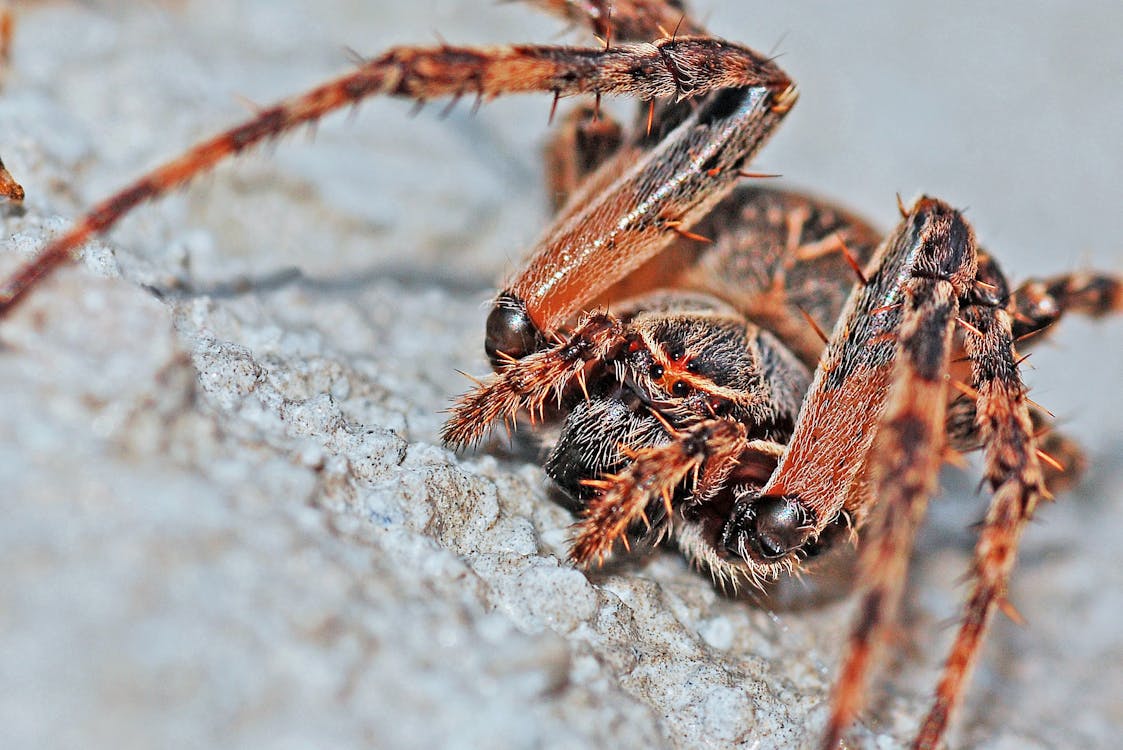 Without a doubt, the Spyderco Tenacious is one of my absolute favorite knives under $50.
It's one of those knives that is just so well-known throughout the knife world that you'd be hard-pressed to find a knife head who wasn't familiar with it, and for good reason.
The Tenacious is stealthy, thin, durable and rebellious. It has an attitude about itself that shouts 'mess with me and see what happens'- and those are my favorite kind of knives… the edgy ones. 
   SUMMARY 
The Tenacious is a medium-sized EDC knife with grippy G-10 handles, an 8Cr13Mov blade and Spyderco's signature "spidey-hole" opener.
As you might be aware, this is an extremely famous knife. What most people don't know, however, is that the Tenacious is one of four knives in a line of Spyderco's Value Folders…
Cleverly, these knives were all named after alluring human characteristics. In order from smallest to largest, the line is made up the Ambitious, the Persistence, the Tenacious, and the Resilience.
Interestingly enough, each of these four knives share some similarities: they each feature 8Cr13MoV, leaf shaped, flat ground blades and mildly textured G10 scales.
Spyderco's end goal with this line of knives was to incorporate ALL the desirable traits that make Spyderco so sought after, into 4 high-quality knives at a lower cost… and they succeeded. It just so happens that the Tenacious is the most popular knife in this entire line.
   WHO IT'S FOR? 
This knife is for anyone looking for a high-quality, manual opening knife from Spyderco, but who also doesn't want to spend a small fortune in the process.
There are obviously hundreds, thousands and tens of thousands of different pocket knives to choose from… the person who is going to benefit most from the Tenacious is someone who prefers a knife that is thin, sleek, durable and grippy.
  VERDICT 
My final judgement of the Tenacious is that it's a nice addition to the Spyderco family. It's an affordable knife that has all of the signature design elements and features Spyderco is known for.
As far as quality goes, I've been nothing but impressed by this folder. While there is a lot of competition out there, the Tenacious more than stacks up…
It has a certain uniqueness about itself that is almost indescribable in words. On top of that, the amount of sheer value you get from the price point of this knife is unbelievable.
All things considered, this is a good bit of knife for the money- it's well designed, the materials are adequate, the fit and finish are impeccably done and the personality is strong – I really cannot complain.
1st IMPRESSION 
The Tenacious is an average sized EDC with a sleek and stylish design. Honestly, it's hard to tell that it's a value knife considering how well it replicates the style and design of a true top of the line Spyderco.
It has a relatively thin handle with G-10 scales and a drop point blade with a full-flat grind. It is 7.8 inches fully open and 4.5 inches when closed.
As I've said, when it comes to your first impression of this knife, you will be impressed right off the bat. Its overall fit and finish are awesome.
Amazingly, the Tenacious looks like a $100+ knife based off appearance alone…
The blade centering is dead-center, the screws are perfectly leveled, and the bevel lines are even and straight.
This is one menacing-looking knife. With a black oxide coating and dark G-10 scales, this badboy is as black as midnight. You really can't go wrong with the color black, especially when it comes to blade aesthetics.
The blade also has a sick white laser-etched spider logo right next to the thumbhole. It's a minor detail, but it's still a cool little bonus.
SPECS
Brand: Spyderco
Length overall: 7.76″
Blade length: 3.39″
Blade steel: 8Cr13MoV
Length closed: 4.45″
Opening Mechanism: Thumbhole
Locking Mechanism: Liner Lock
Handle material: G-10
🗡  
BLADE
The Syderco Tenacious sports a black-oxide coated 8Cr13Mov blade with a drop-point and full flat grind.
You don't have to be a knife expert to know that 8Cr13MoV steel isn't anything spectacular, but I'm not ashamed to say that I'm definitely a fan of it- especially on this knife.
As you may know, Spydero is especially famous for their heat treat of 8Cr13Mov steel. A steel is only as good as its heat treat, and that seems to hold true in this case.
8Cr is an all-around good budget steel that is comparable to AUS-8. It holds its edge decently enough and is super easy to touch up and return to razor sharpness.
Steel snobs will probably stick up their noses and tell you they're not big fans of 8Cr13Mov, but it really is a great value steel. 
I have plenty of beloved knives with 8Cr that have performed admirably over the years, and this one is no exception. So to all the snooty Spyderco guys who praise VG-10 and put down 8Cr, I say to you this: Get off your f*cking high horse. 
The blade has a full flat grind, and that makes the Tenacious good for things like whittling, food preparation and all-around general EDC tasks.
The nice thing about full flat grinds like this is that they don't take a lot to maintain. They can be sharpened easily using a stone or a sharpening system without much effort.
The blade shape provides a moderate amount of belly, but not as much as I generally prefer on my drop-points.
That being said, the slicing power isn't lacking here. There's also a generous amount of piercing power because of the thick spine and tip. I've used this knife to penetrate plenty of hard plastic bins, and it's held up great.
HANDLE
I have always been deeply impressed by the G-10 handles on this knife. They are just so grippy, even for G-10.
The texture isn't coarse, it's actually pretty smooth, but it's just able to grab onto your skin so effectively. A good comparison might be a slick, smoothed out sandpaper.
The handle has an open-back construction. While I don't necessarily mind backspacers, they can be a little restrictive when it comes to cleaning.
I just love the easy access that open-back knives allow. Getting into the guts of the the knife so you can clean it with a little brush or other cleaning utensil is a piece of cake.
There are 4 pillars in between the liners and, get this, one of the pillars is the lanyard hole. That is an easily overlooked minor detail that I love. I would expect no less from Spyderco.
Another cool yet easily overlooked feature of the handle is the skelotonized liners.
In order to reduce overall weight as well as reduce long term fatigue, Spyderco milled out the steel liners with a bunch of holes- another nice yet easily overlooked detail.
 

 POCKET CLIP
The Tenacious has Spyderco's signature hourglass-shaped pocket clip that we all know and love. It's a 4-way clip, which means it can be carried in your left or right pocket, tip up or tip down.
In terms of wearability, I find that the clip fits snugly enough onto my pants and doesn't clamp too tight…
It latches on just enough to stay in place when I'm hiking up a mountain, yet it's loose enough to release from your pants pocket without clinging to it obnoxiously when you draw your knife.
The clip makes the knife relatively pretty high in the pocket. Obviously, one potential downside to a high-riding knife is that low-profile carry is more difficult. On the other hand, a higher-riding knife is easier to draw.
   DEPLOYMENT
Of course, this knife deploys using Spyderco's signature over-sized "spidey hole." It's just one of those features that you either love or hate. Thankfully, I'm all about the former and not the latter.
Despite not having assisted-opening, this knife deploys surprisingly fast if you flick the blade. Thanks to the phosphor bronze washers, thee action is silky smooth.
Flicking the blade isn't the only way of opening it though. If you're not comfortable with finger flicking, you also have the option of using your thumb to push-open it slowly or even pull it open with your opposite hand.
 

 LOCK
The stainless steel liner lock is definitely something impressive. It uses a thick jimped locking liner that really bites in when it engages. You can hear this thing snap into place, and I love it. I live for the pop.
Disengaging the lock is equally as pleasant. There's a large cutout that allows your thumb easy access to the lock bar, and disengagement requires little thumb pressure on your part.
It should be no surprise to anyone there's absolutely no blade place, horizontally or vertically. The lock does an excellent job of securely holding the blade in place.
Despite this being a liner lock and not something more powerful like a frame lock, I'm still confident it wouldn't fail on me as long as I used it appropriately.
All in all, it's a strong, well-constructed and reliable lock that I've beat on quite a lot, and I've yet to have a single problem with it.
 

 ERGONOMICS
The Ergonomics of the Tenacious seem to be a pretty well-thought out part of the equation. The handle rest nicely in my palm and the corners have been slightly rounded for that added cushion of comfort.
There aren't any hotspots that I can tell of, even when I grip it more firmly when cutting boxes. This is a pretty amazing accomplishment in my opinion. Most knives at this price point have at least some kind of ergonomic imperfection.
PERFORMANCE
In pretty much all areas of performance, I've generally found that the Tenacious exceeded my expectations and then some.
I've used it to whittle wood, prepare food, slice cardboard boxes, pierce through hard plastic bins, cut aluminum cans, push-cut paper, and tear through rope. Simply put, I've put this knife through hell… and it essentially came back unscathed.
The blade profile makes for a great slicer in and out of the kitchen. I enjoyed using it to skin carrots, onions and potatoes like a pro. I'm no Gordan Ramsay, but I was able to slice and dice my veggies just as well as I could with my kitchen cutlery.
As for the cardboard, the edge ripped through it relatively easily. The flat grind makes this thing a wicked cutter. The blade will cut cleanly through boxes for a good while, but 8Cr13 will inevitably start to dull with prolonged use.
While whittling wood, this knife performed as expected- average.. well, slightly above average. The full flat grind once again proved to be a useful all-purpose grind.
Of course, this knife is in no way designed to whittle wood, but the flat grind made it possible. All in all, it's a strong, capable and well-supported blade shape.
 

FAVORITE FEATURES
"Spidey hole"
Super Grippy G-10 Handle 
Good 8Cr13Mov Heat Treatment
Quick "Flick" Deployment 
Features I don't like 
Pocket clip makes knife ride high in pocket, sacrifices stealth factor 
🏁  
CONCLUSION
As a knife collector who actively carries on a daily basis, I tend to rotate my EDC's in and out pretty frequently.
Despite having hundred of knives at my disposal, I'm proud to say that the Tenacious continues to make it back into my pocket even to this day.
There is a reason this knife has attained legendary status, and that is because it is one of the best dollar for dollar value pocket knives you could possibly own.
So, If you had your heart set on buying a Spyderco knife but are scared to break the bank, the Tenacious is a viable solution for you.
While there are (inevitably) some minor improvements that could be made, the value of this knife makes it hard to complain. Like I said, there's a reason this blade has achieved legendary status- it didn't get to that level by accident.
I can't help but tell you that you really can't go wrong with this Spyderco. It's functional, powerful, sleek, dark, and mysterious.
At the end of the day, I can't help but admire the Tenacious, especially for the price. Truth be told, you're gonna be hard-pressed to find many pocket knives like this one for less than $50.
---
NOTE: Please familiarize yourself with the appropriate state and local regulations by contacting your local police dept., legal counsel and/or attorney general's office. You, as the buyer, not pocketknifeninja.com, are responsible to understand your local, state, and federal laws before placing an order.
Knife addict & aficionado.
A pocket knife enthusiast by day and a writer by night
Author of blog Pocket Knife Ninja